Diving Aliwal Shoal in South Africa we saw lots of oceanic black tip sharks and ragged tooth sharks, also known as sand tiger shark or grey nurse shark (depending which part of the world you are in), and many huge stingrays.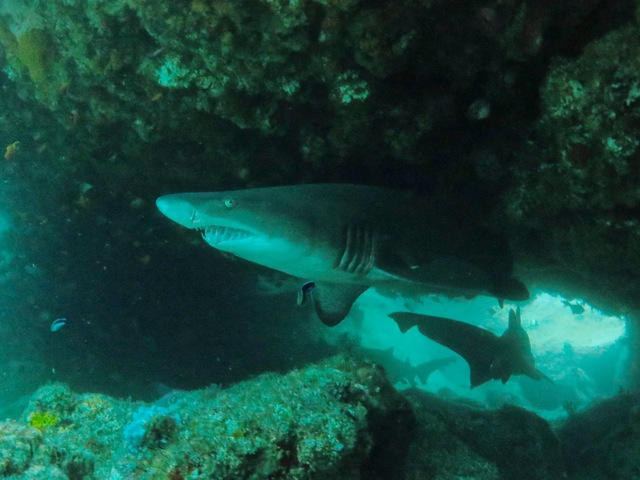 Aliwal shoal is a reef about 5km offshore and has really cool rock formations with coral growth and all sorts of critters, nudibranchs and fish life if you care to look – hard task given the distraction of the big stuff – sharks, rays and turtles.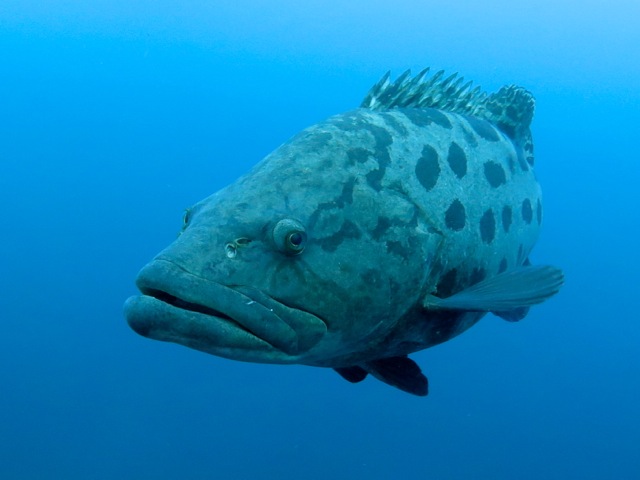 We were there at the end of December when conditions were supposed to be nice with warm(er) water and good visibility. We got some rough sea, visibility deteriorated from very nice 15-20m on the first day to about 2m on the last day and water temps at about 20C. Despite imperfect conditions diving was superb and we saw sharks and rays on every dive and very close.
Logistics
We were diving Aliwal Shoal from a small town of Umkomaas about 50km south of Durban in KwaZulu Natal in South Africa. We stayed and dove and mostly ate at Blue Ocean Dive. They run a very professional operation, efficient yet easy going and friendly. It is nice to have the resort, the dive operation and a good restaurant all in one place. Diving is on rubber duckies which are launched from the river mouth – which is nice since you do not have to push the boat into the ocean and try to hop into it as we did in Mozambique. Dive sites were mostly 15-20 minutes by boat and would be less if we did not have as much wave action. They do two dives out but also have one of the boats going back after one dive – which gives flexibility. We dove on air as most sites were about 20m or less. Water temps were 22C at the warmest and 19C lowest. We had 5mm wetsuits which was ok for 22C but not quite enough for 19C.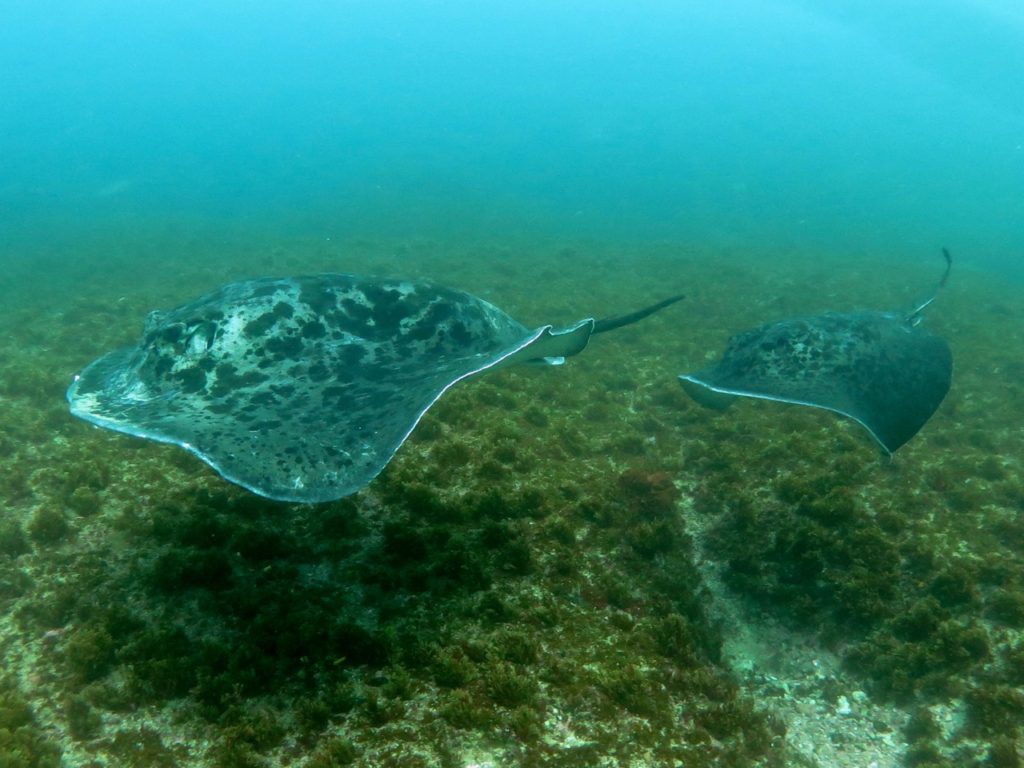 From Umkomaas we headed further down the coast – as part of our long trip from Durban to Cape Town – to dive at Protea banks. Bad weather followed us with wind, big waves, rain, and poor viz. We persevered and still did two dives and saw some ragged tooth sharks and rays. Bottom line is there is some amazing diving at Aliwal shoal and Protea banks – we just have to get better weather next time. And, there is the sardine run to aspire to!