Diving around Diani beach in Kenya we saw lots of octopi, turtles, sting rays, schools of reef fish, dolphins and coral in good condition.
Logistics
Diani Beach is about 30km south of Mombasa on the Indian ocean coast of Kenya. It takes about 2 hours to get from Mombasa airport to Diani including the ferry (you stay in the car when it goes on ferry). The place you stay at can help arrange pick up from the airport. Accommodation is a mix of large hotels and lots of smaller bed&breakfast and self catering options.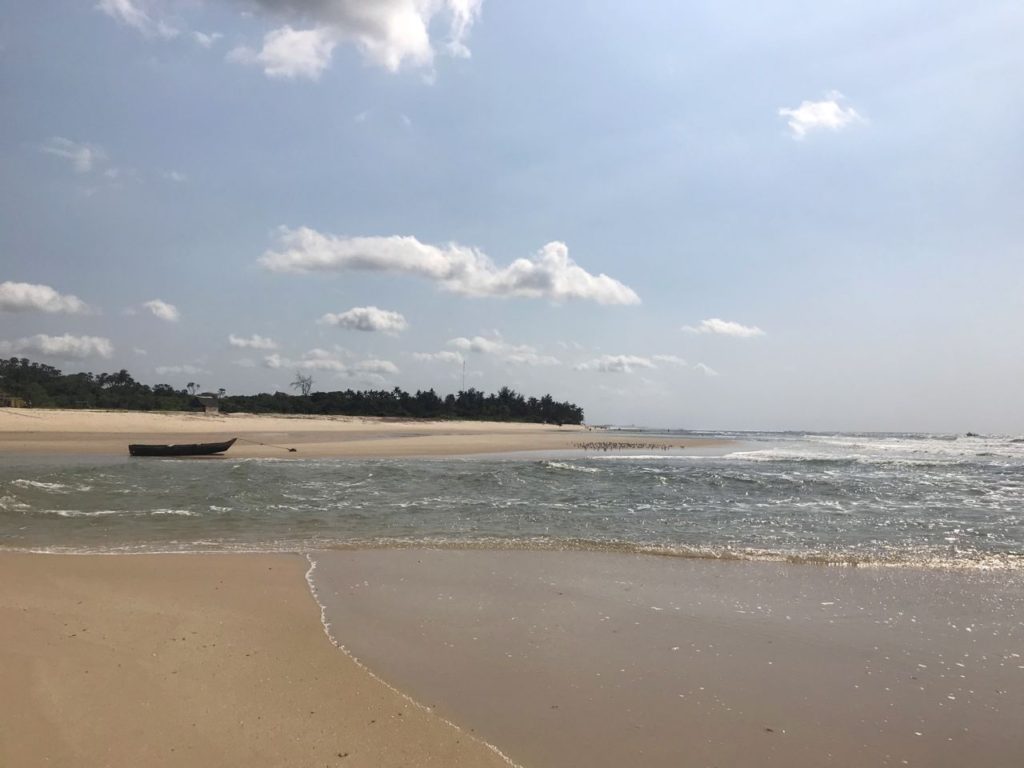 The main white sand beach stretches for miles. Along the beach there are several huge abandoned hotels as it seems that unrest in Kenya a few years back scared off tourists. But things are definitely picking up especially during the good weather season that goes from November through March. April through October has rains and sea can be rough.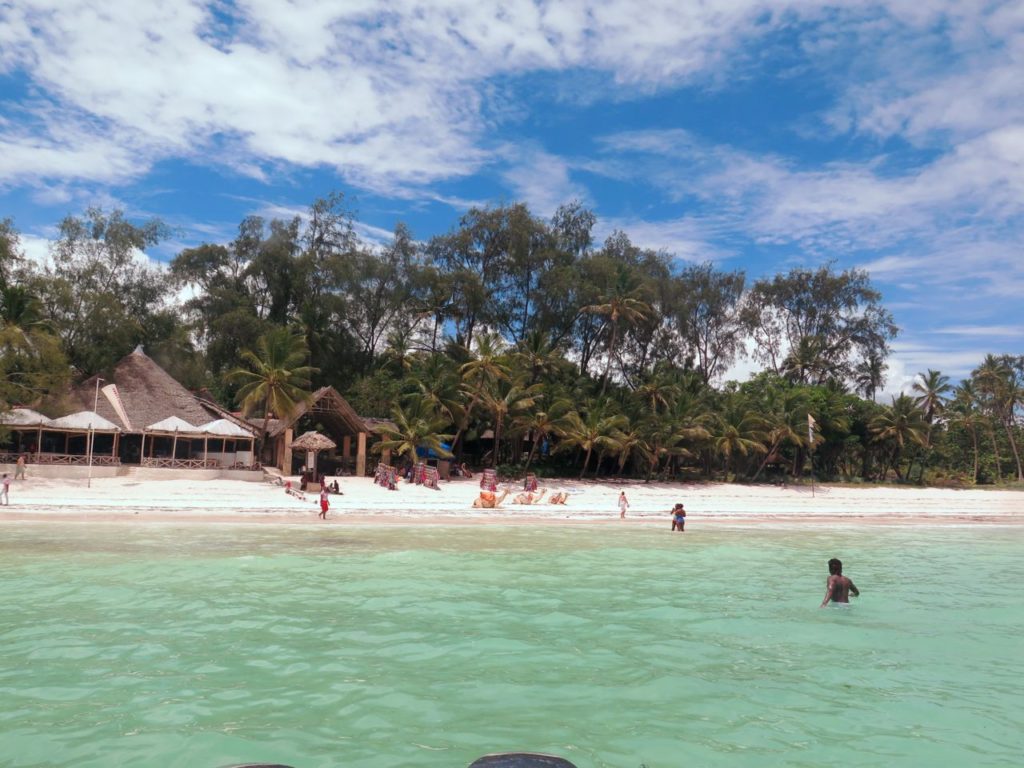 There is a couple of dive shops on the beach. We dove with Diani Marine which runs a solid professional operation. The boat goes out for two dives and comes back around lunch time. We were in a self-catering accommodation nearby but one can also stay at Diani Marine. Generally the area around Baharini shopping center is quite convenient as there are several nice restaurants and supermarket all within a walking distance. There are quite a few tricycle taxis to get around or one can hire a motorbike.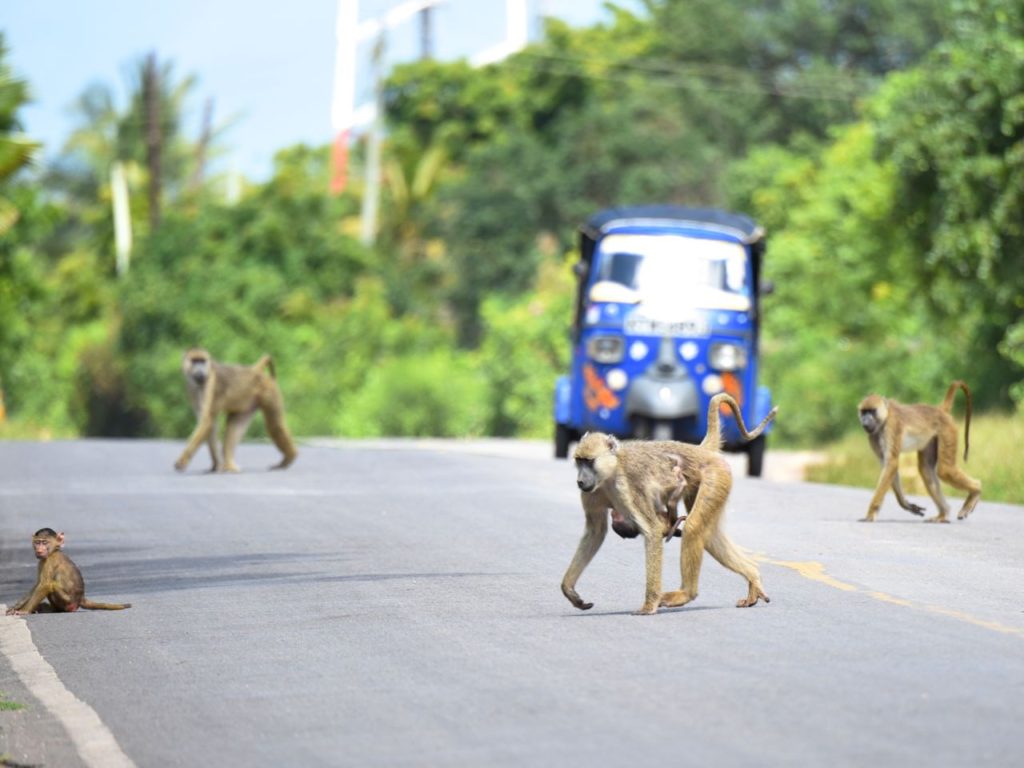 Other than beach and diving, there is a kiteboarding scene including an annual competition and kiteboarding school. There is also a very cool colobus conservation center. The Center rehabilitates and returns to the wild former pet monkeys and those that get injured in traffic accidents. You get to see at the center but also all around colobus, Sykes, velvet monkeys and yellow baboons.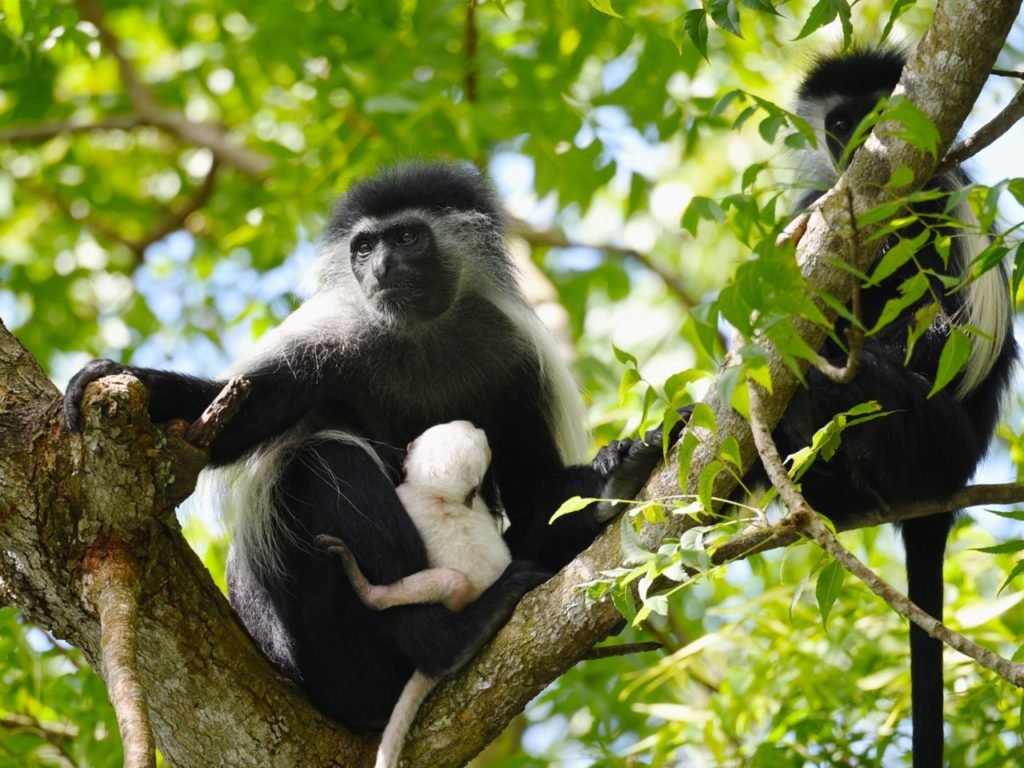 Diani beach is a quieter less crowded option than Zanzibar with fewer tourists, nice beach, good food options and very good diving. It is also easy to combine Diani stay with a safari in one of Kenya parks but for some reason this does not seem to be happening on the scale that Tanzania have managed to organize. We have gone to Amboseli with stunning views of Kilimanjaro and Tsavo East and West are also good options.