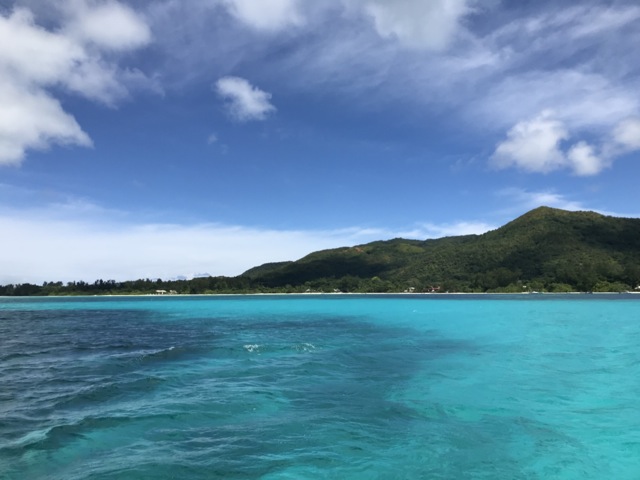 Praslin is the second biggest island in Seychelles and the home of coco de mer. It is a smaller and much quieter island than Mahe with beautiful beaches and lots of good dive sites nearby.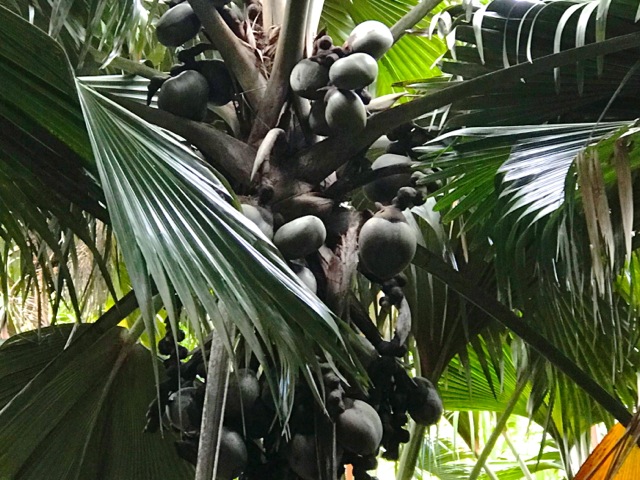 We were diving in April. Visibility was excellent with 20 plus meters on most sites and water warm at 28-29C. We dove with a very professionally run Octopus diving center. We went to most of the dive sites around Praslin and nearby islands. There are really cool rock formations, lots of reef fish and turtles, lots of eagle rays and ribbon tail rays, and a few sharks.
Seychelles corrals suffered a major damage during bleaching event in 1998 when an estimated 90% of coral died. There was also bleaching in 2016. We found that on many sites coral has been recovering well from 1998 events. It seems corals are doing better on the sites where current pushes cooler water through. Interestingly inside of the bay corals did not suffer as much bleaching. Coral garden site actually does have some reasonably healthy coral and fantastic fish life.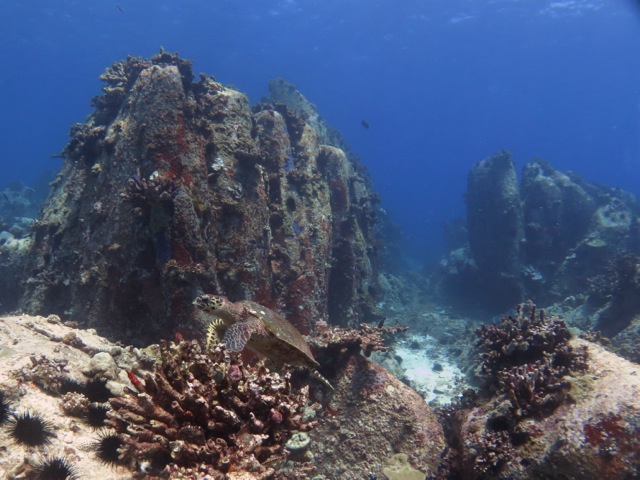 It is clear that coral is suffering with repeated bleaching events hitting it. In the picture below you can see the coral destroyed by 1998 bleaching, then some new coral growth (the brown on the left) and also new coral bleached in more recent time (the white one on the right)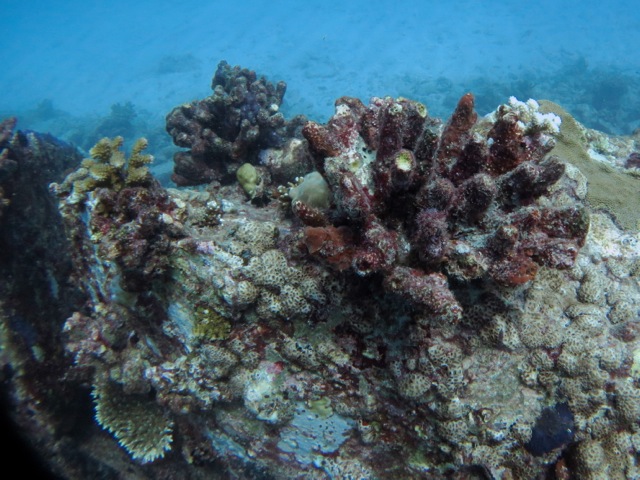 The diving is still spectacular especially due to the topography of the islands with huge boulders and all sorts of rocks covered in sponges and in many places recovering coral growth. Macro is very good and the night dive was excellent.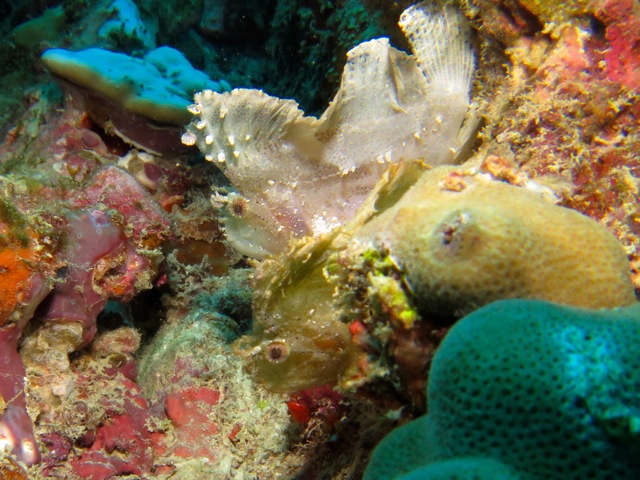 Logistics
We flew to Mahe and then took a ferry boat Cat Cocos over to Praslin island which takes about an hour. On the way back we took the plane which takes about 10 minutes. Both are good ways to connect though if time is limited plane is definitely worth it. We stayed on the quieter western side of the island to enjoy the sunset and also because this is when the seaweed was supposed to be on the east side.

We had a rented car and it only took about 10 minutes to drive to the Cote D'Or beach side of the island which has more tourist accommodation and where the dive centers are. There are a few restaurants on the island but we mostly bought fresh fish from fishermen and cooked it at our self catering cottage. It was a great trip and a chance to see more of Seychelles archipelago following our exploration of Mahe earlier.