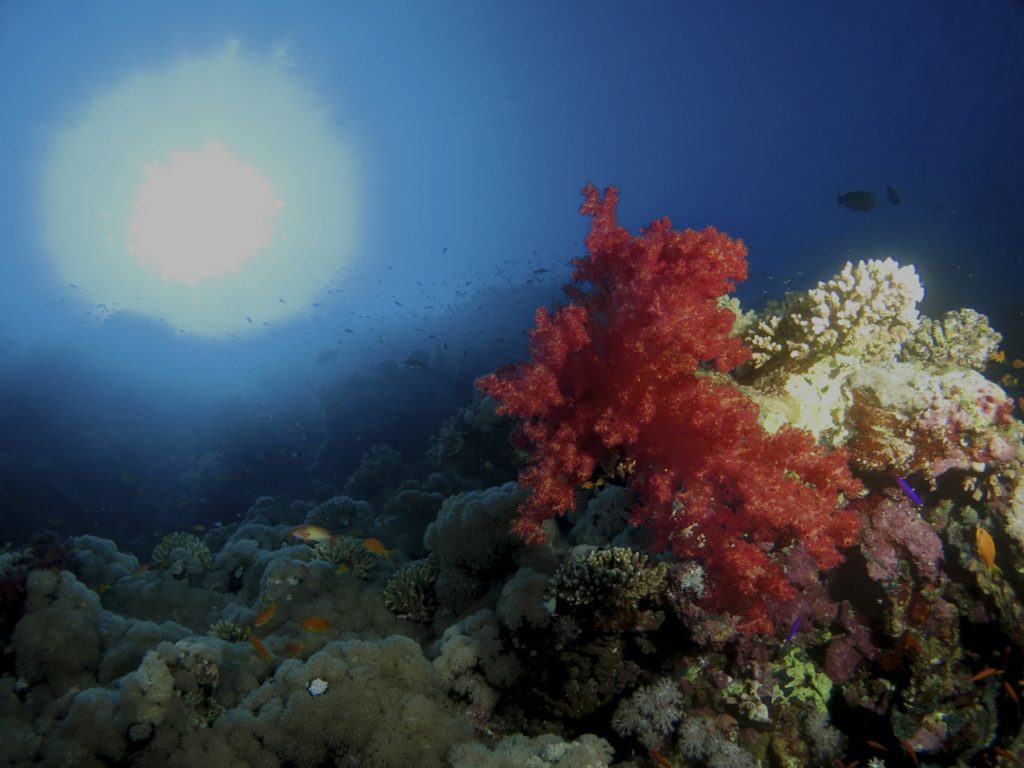 Diving Red Sea North, Ras Mohamed and Straits of Tiran on a liveaboard trip with a mix of reefs and wrecks, including the famous Thistlegorm wreck. Superb visibility,  huge corals in excellent condition, variety of reef fish, dolphins and the largest moray eels we have ever seen. We were diving in the middle of August and water temperature was mostly 29C.
What to see
Logistics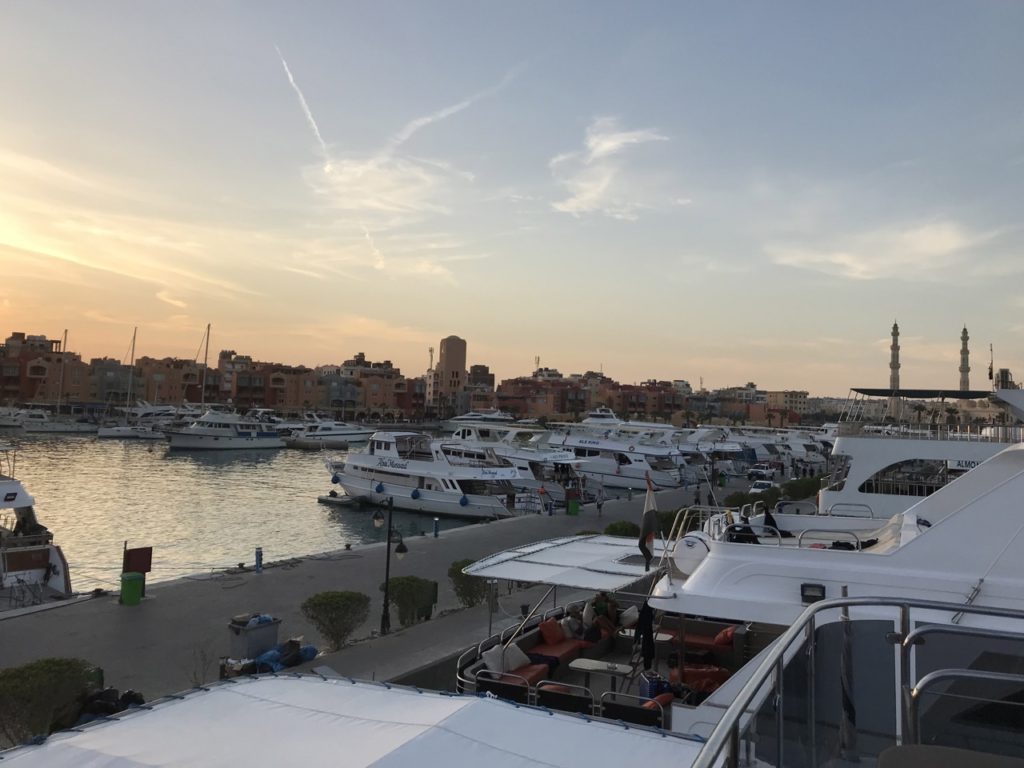 We were on a one week trip on the excellent Red Sea Aggressor II liveaboard. The trip departs from Hurgada and the map of the itinerary is here. Aggressor schedule allows for 5 dives a day including night dive. Hurgada is a major point of departure for liveaboards and has a big new marina with quite a few restaurants. We arrived on a morning flight from Cairo, and had a nice lunch in one of the marina restaurants before getting onto the boat.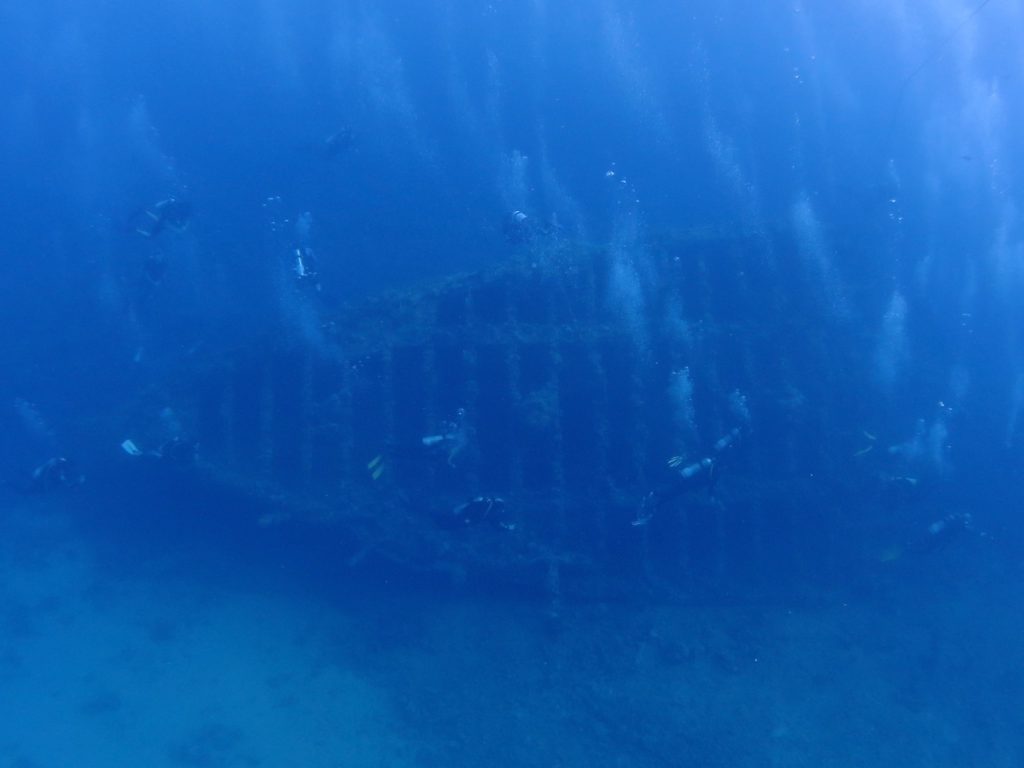 Red sea is one of the busiest liveaboard places we have seen. At times there would be 5 or 6 liveaboards diving a given site. It is particularly busy around the sites near to Sharm El-Sheikh with many land-based day boats bringing divers and snorkelers. Aggressor's 5 dives schedule was working out well so that we would not be diving at the same time as other boats. As an example, when we went to Carnatic we had it to ourselves and only as we were going up, two other liveaboard groups dropped in resulting in a bit of a bubble bath around the wreck.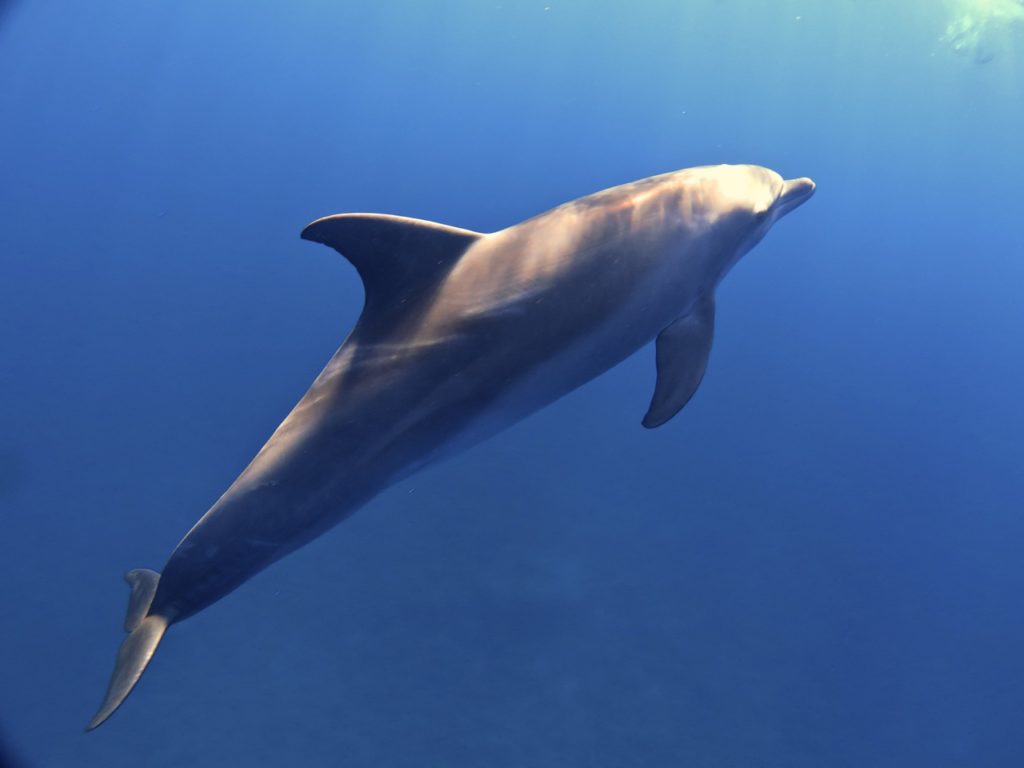 Reefs are in excellent condition and we have not seen any signs of bleaching, which is quite amazing considering the very warm water temperatures – reaching 30C on some sites. Visibility is superb and even on busy wrecks there is no silt as Red sea gets very little rain and there are no rivers going into it. We have not really seen any sharks or other big stuff. There are fewer of them  reportedly due to overfishing.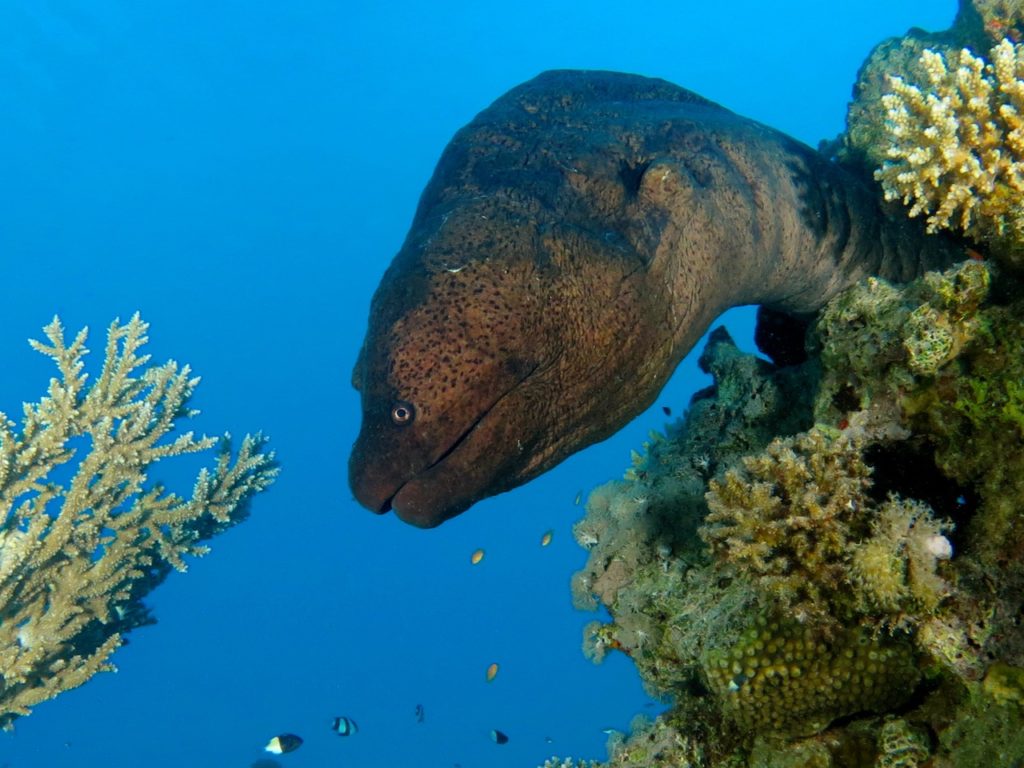 There are many dolphins around and we snorkeled with them and saw them on a dive. They are very inquisitive and seem to enjoy swimming with humans. Near Hurgada though it gets quite crowded and we saw huge groups of snorkelers coming on day boats as we were heading back to marina at the end of the trip. We also saw many huge moray eels – the biggest ones we ever saw anywhere.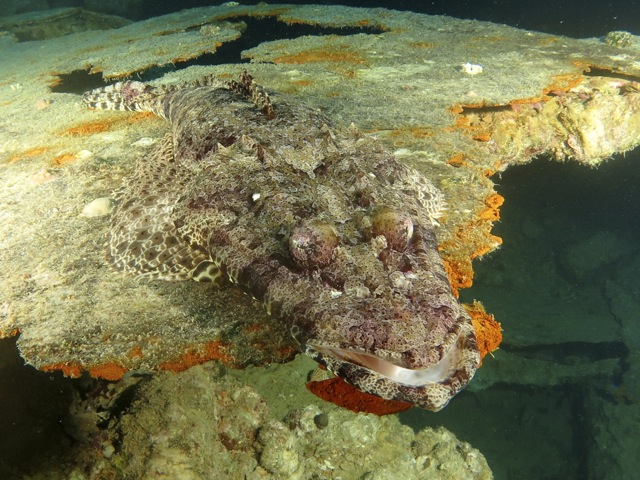 The topography of the Red sea with all the reefs combined with the busy traffic produces a large number of wrecks within recreational diving limits. Thistlegorm is the most famous and apparently the most dived wreck in the world with its cargo of motorbikes, trucks, tanks, and all sorts of other military supplies. We did six other wrecks all of them sizable commercial boats from mid 19th century to late 20th. It was a nice mix of sites to dive with all the reefs, wrecks and night dives. We then proceeded for Red Sea South in search of the big stuff.