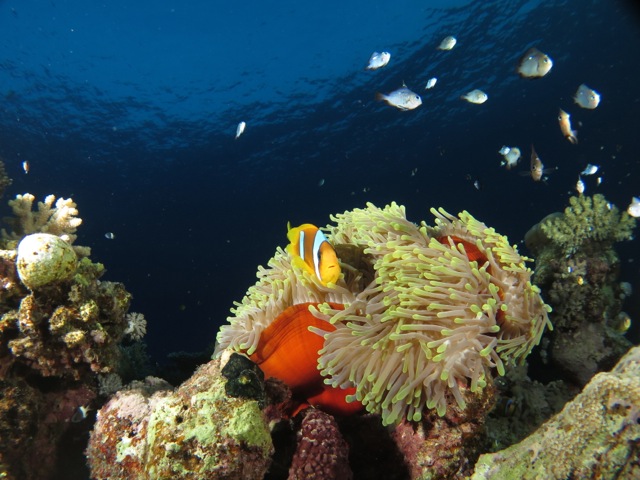 Diving Red Sea South departing from Port Ghalib going to St. John reef and Daedalus reef on a liveaboard trip over a week. Incredible corals, lots of reef fish, huge napoleon wrasse, manta ray and dolphins. Superb visibility of 30 meters plus every day and nice warm water 28-30C in August.
What to see
Logistics
This was a one week trip on Red Sea Aggressor I liveaboard that we did back to back with the one before to Red Sea North. Red Sea South trip departs from Port Ghalib which is a nice new marina near Marsa Alam. We took a land transfer (taxi) from Hurgada – which was the base for the North Red Sea trip – to Port Ghalib which took us about 3 hours. There are several nice restaurants in Port Ghalib to have lunch while waiting to get on the boat. The diving trip itinerary is here.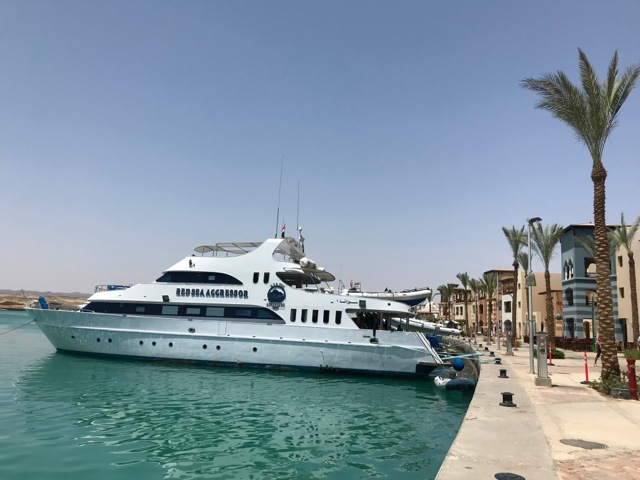 We were diving in August when water is nicely warm reaching 30C. The reefs on this trip are out of this world and coral is in superb condition with no signs of bleaching. We did not see sharks even at Daedalus – which is a reef in the middle of the sea – but heard it was more likely to see them at Brothers. We were lucky to see a manta ray very close on one dive and saw napoleon wrasses on several dives.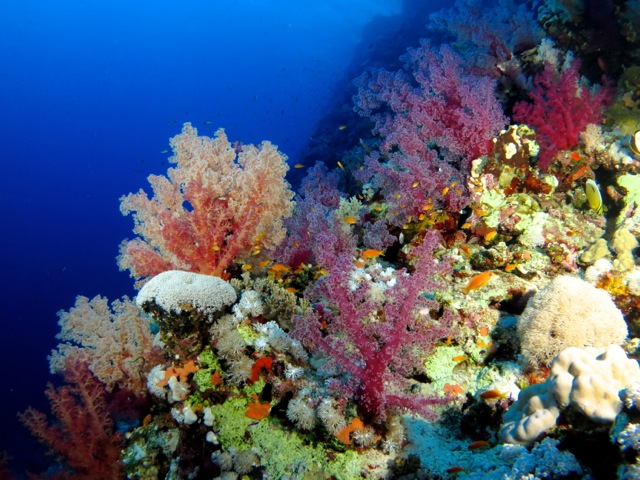 St. John has caves which are more of a swim through passageways with very cool light coming through (you always have light) and awesome coral formations. There is lots of reef fish and it is fascinating gliding over and around funky coral outcrops some of which are 10m or more tall .  Doing the two liveaboards back to back combining South with North reefs and wrecks was a really great way to appreciate the diversity Red Sea diving has to offer.