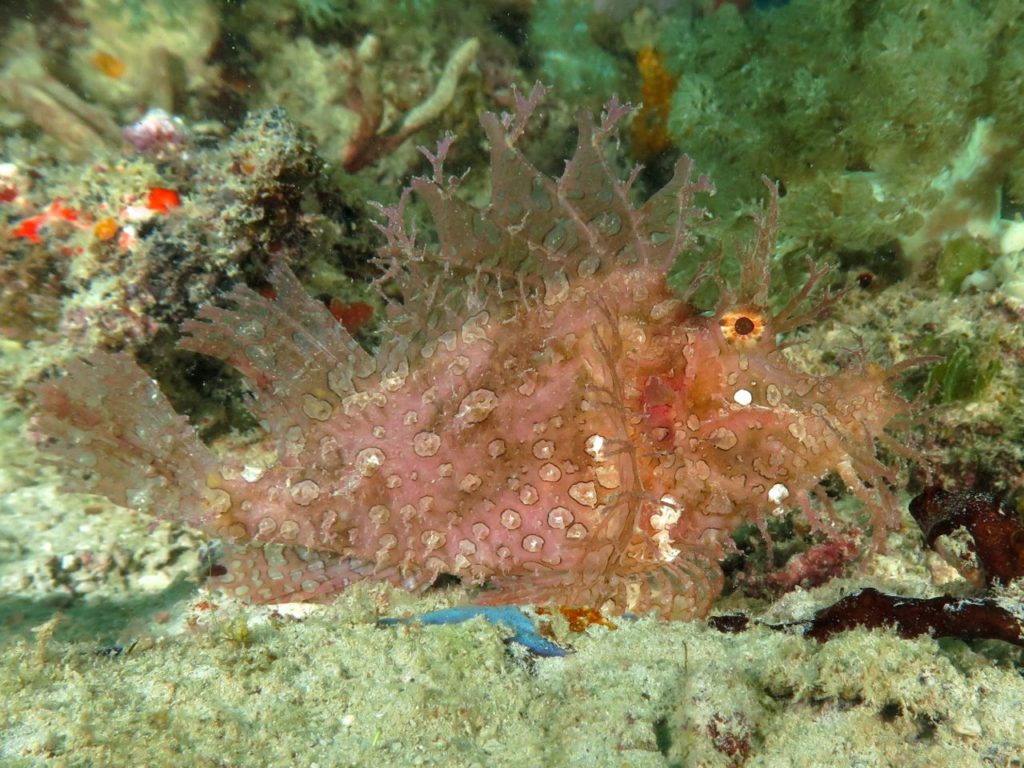 Diving around northern tip of Zanzibar island in Tanzania we saw excellent macro including rare weedy scorpion fish, variety of leaf scorpion fish, lots on nudibranches and all sorts of reef fish. In October visibility was not spectacular at about 10 up to 15 meters – somewhat better at Mnemba – and water temperature 24C. We did not see any sharks or other big stuff but hear dolphins are sited frequently.
Logistics
We stayed in Nungwi which is about 2 hour drive north of Stonetown on a reasonably good road. Nungwi has a range of hotels from all inclusive big resorts to smaller but very nice hotels on the beach. There are quite a few restaurants and bars overlooking the ocean and several basic grill places with tables right on the sand offering fresh seafood.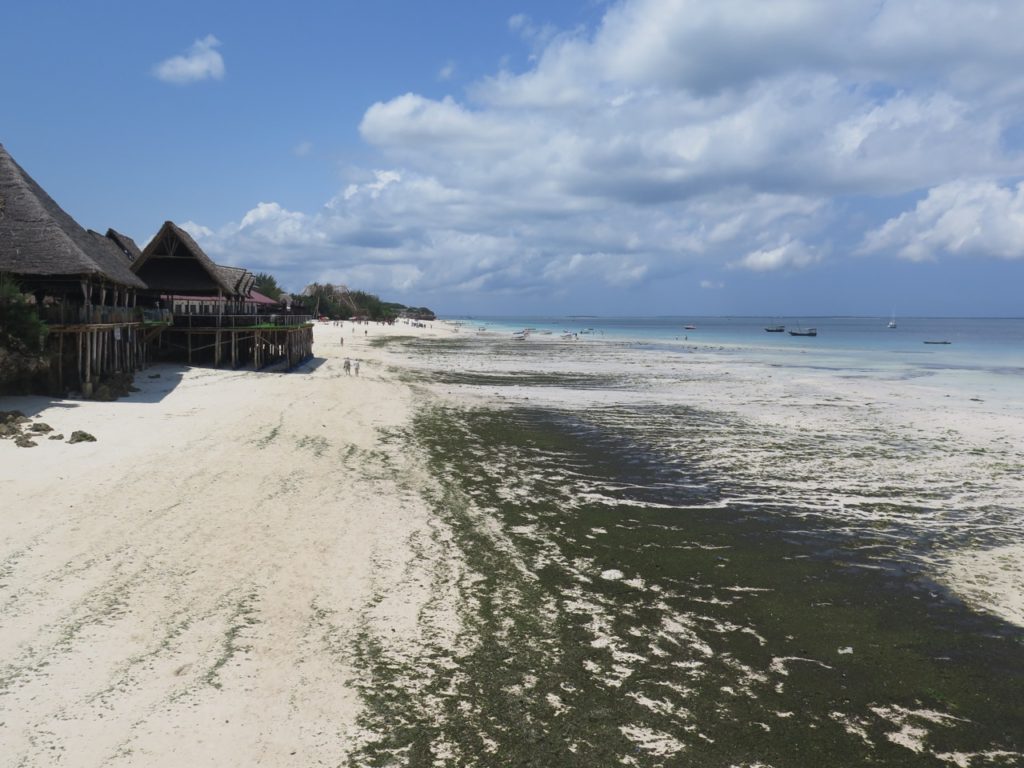 We dove with Spanish Dancer located right on the main beach in Nungwi, professionally run with large traditional boats and offering daily trips to Mnemba Atoll. Fishing in the area is very active and you see literally hundreds of fishing boats – sail powered traditional dhows- going out to see around sunset time.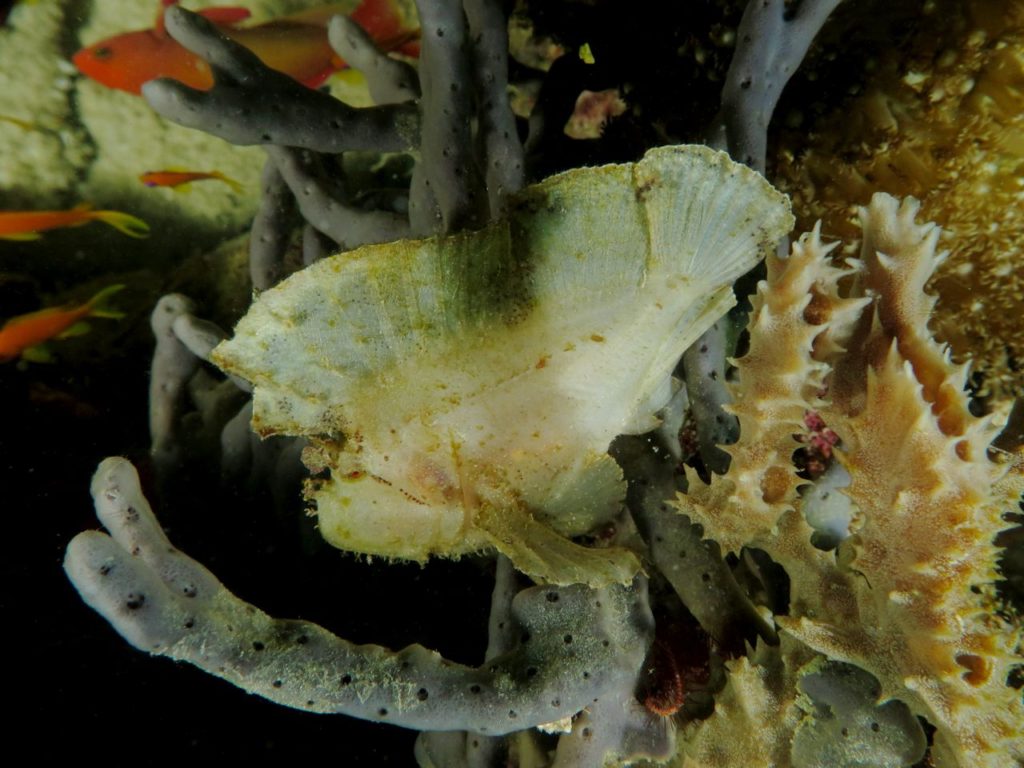 Nungwi area definitely got lots of new development in the past 10 years and the entire coast on western and northern side is dotted with resorts. The beach is very wide on low tide but nearly disappears at high tide – useful to keep in mind if you decide to go for a beach walk to make sure you do not end up swimming or attempting spiderman maneuvers on rocky cliffs to get back. Despite all the developments the atmosphere is still very laid back. On Saturday as sun starts to go down all the locals come out to play football on the beach and enjoy the sunset. It is a nice place to relax and good to combine with safari to Serengeti, Ngorongoro, Lake Manyara or Tarangire.