We spent three days diving from Muscat, capital of Oman, in November 2019. It took a while to write it up with pandemic taking inspiration away.
Oman is a beautiful country: infrastructure is excellent, it is safe, people are friendly and food is delicious. More on our wonderings around Muscat top side is here.
Diving around Muscat was very good even though we were not very lucky with the weather. The first day was perfect around Daymaniyat islands which are about 20km offshore. Then the wind and waves picked up and visibility dropped. On the second day we made it to Daymaniyat islands but with pretty bad vis and a bumpy ride back. By the third day we could not make it that far out. We still were able to go to Fahal island though where we did some really nice diving. So, the good thing is that even if the weather is not cooperating, one is still likely to be able to dive because of the dive site locations and wind direction. Water was nice and warm 28C. Visibility varied depending on a site and a day between 7 to 20m. Here is the video from diving around Daymaniyat and Fahal.
Daymaniyat archipelago is a protected nature reserve consisting of limestone islands with perfect sandy beaches, and shallow waters with corals all around. Dive depth is up to 25m. Corals were good in deeper areas but one could see signs of bleaching in shallow areas. Seeing all the mating cuttlefish was quite special. Leopard shark was another great siting.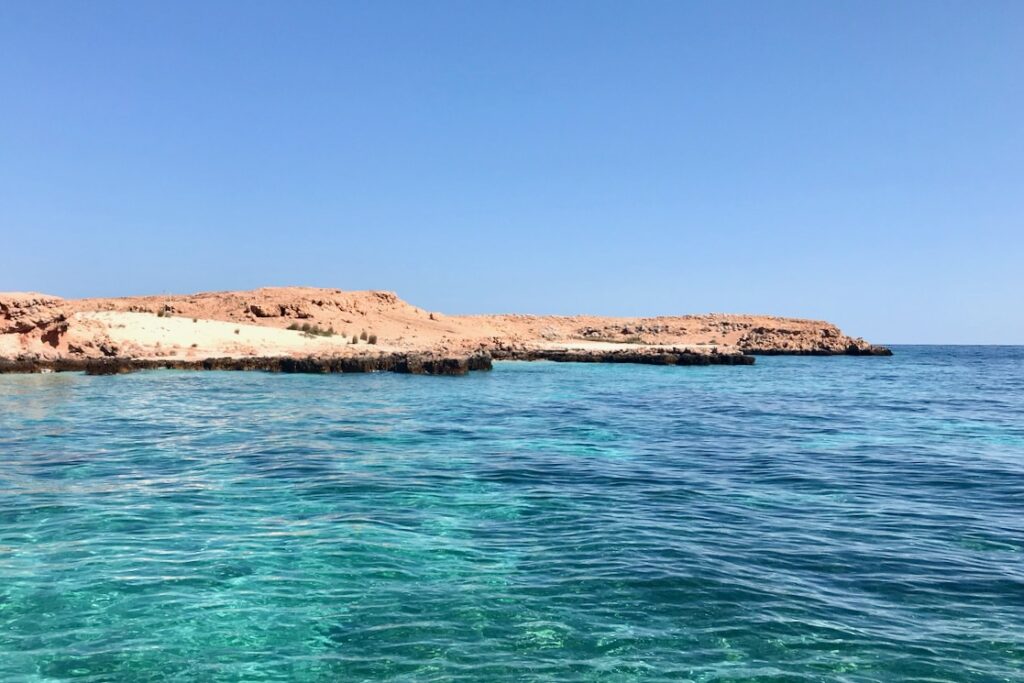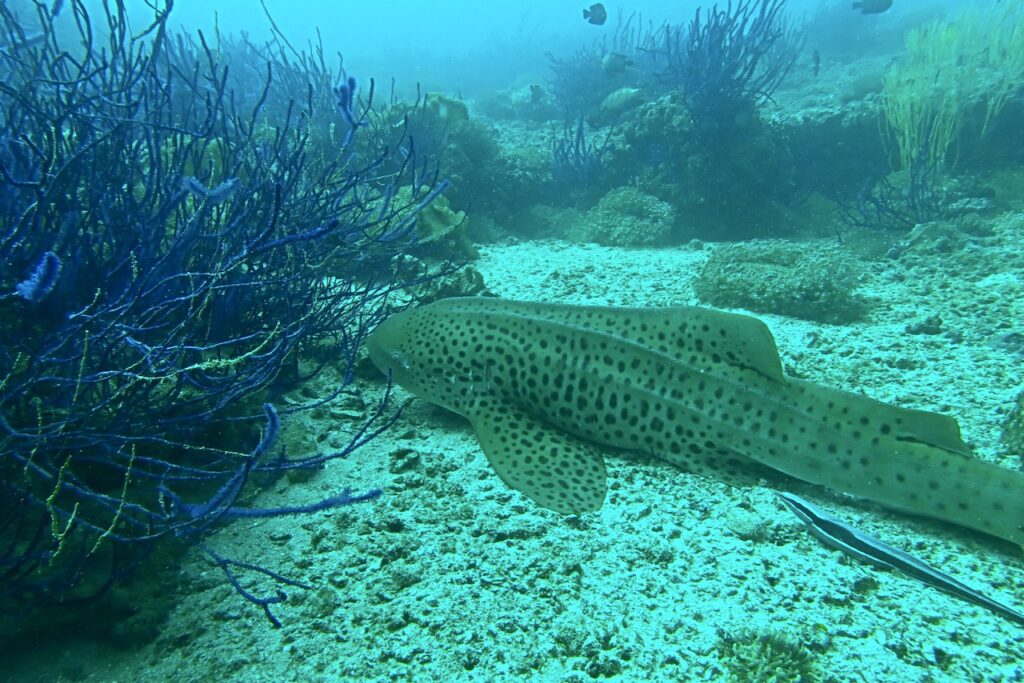 Fahal island is on the other side of Muscat so getting to it involves cruising past the old part of the city which was nice. Here visibility was quite good again with lots of fish life and more mating cuttlefish.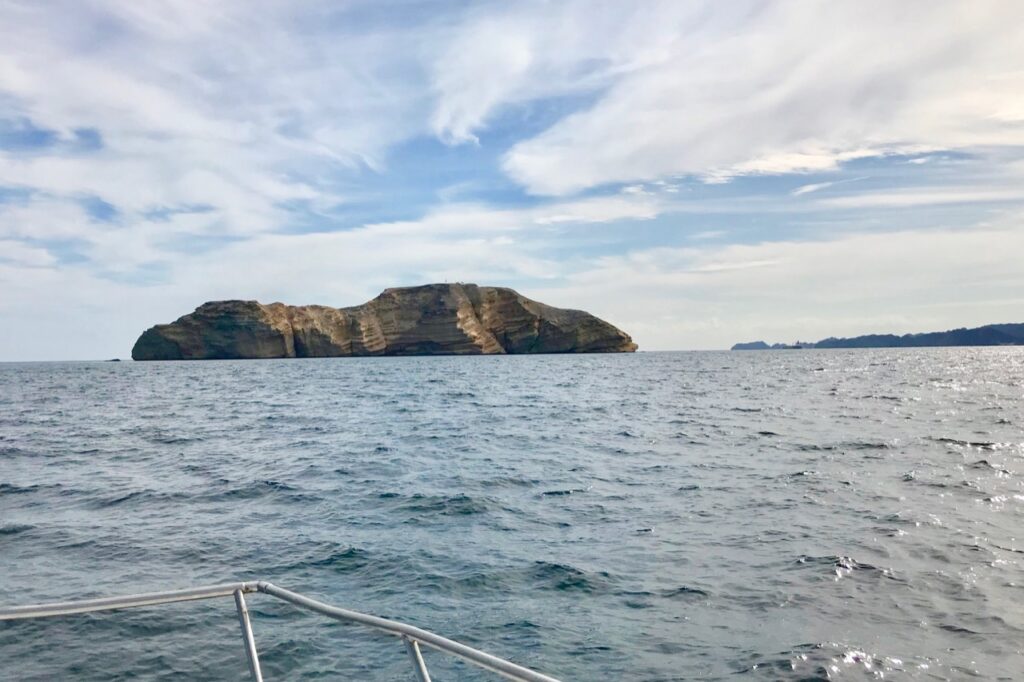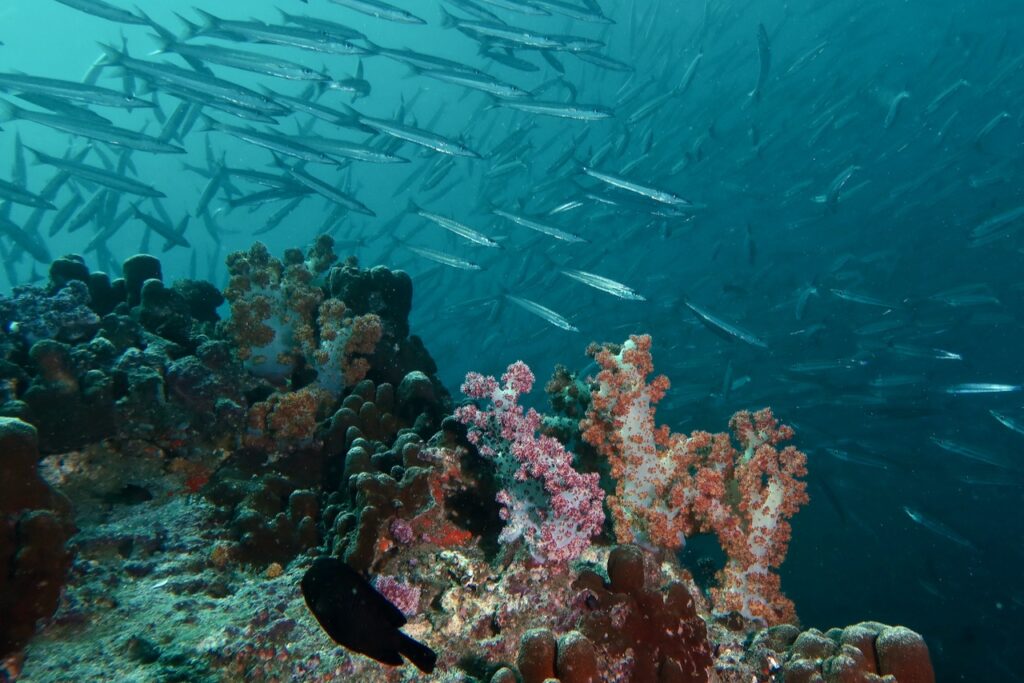 Logistics
We stayed in one of the hotels along the Qurum beach and dove with Mola Mola diving center. The dive boat departs from Al Mouj Marina. On the first day we brought our dive gear with us by car to the marina, parked and carried it to the boat. Because we dove multiple days the guys from Mola Mola kept the gear overnight which was great. Most other people were using hired dive gear. The boat had a mixed group of divers and snorkelers. The trips included two dives and a tasty bbq lunch.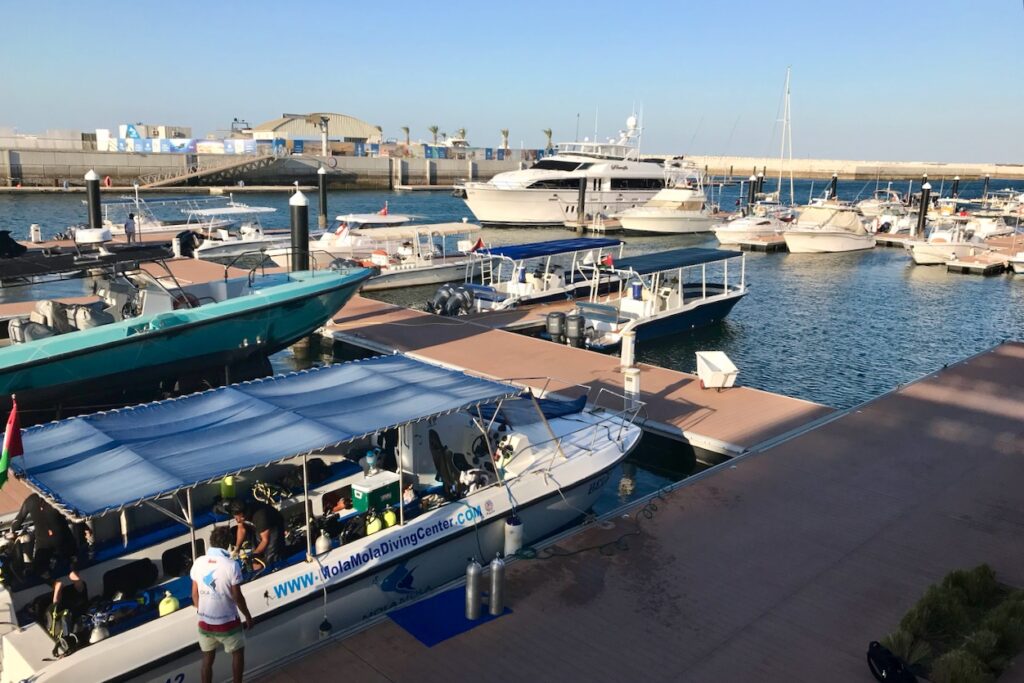 Mouj Marina is a beautiful new development with several nice restaurants and coffee places.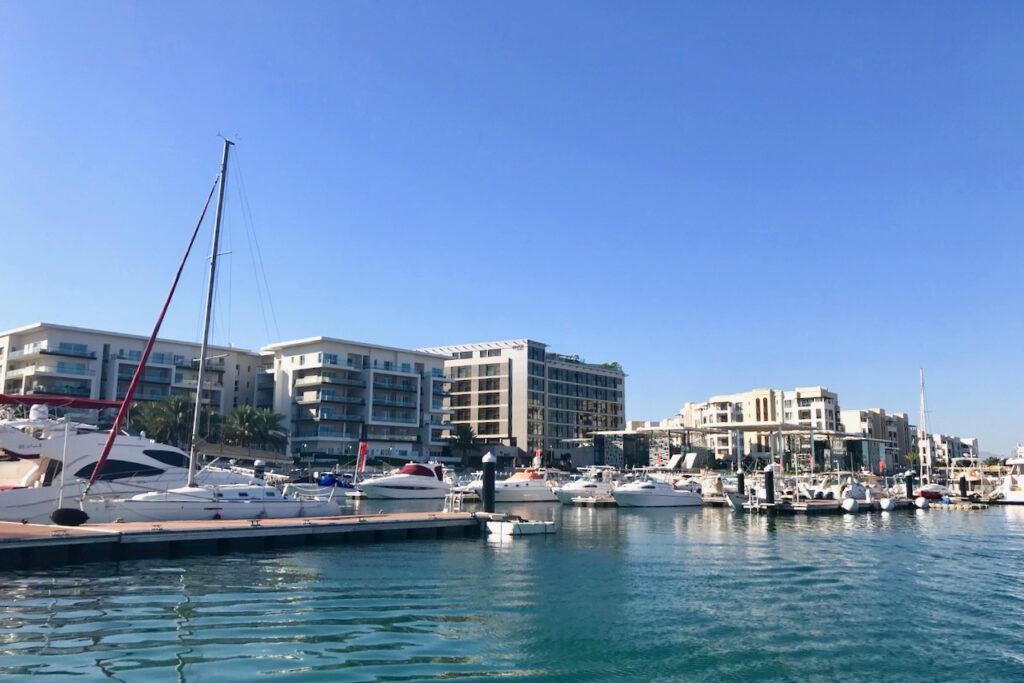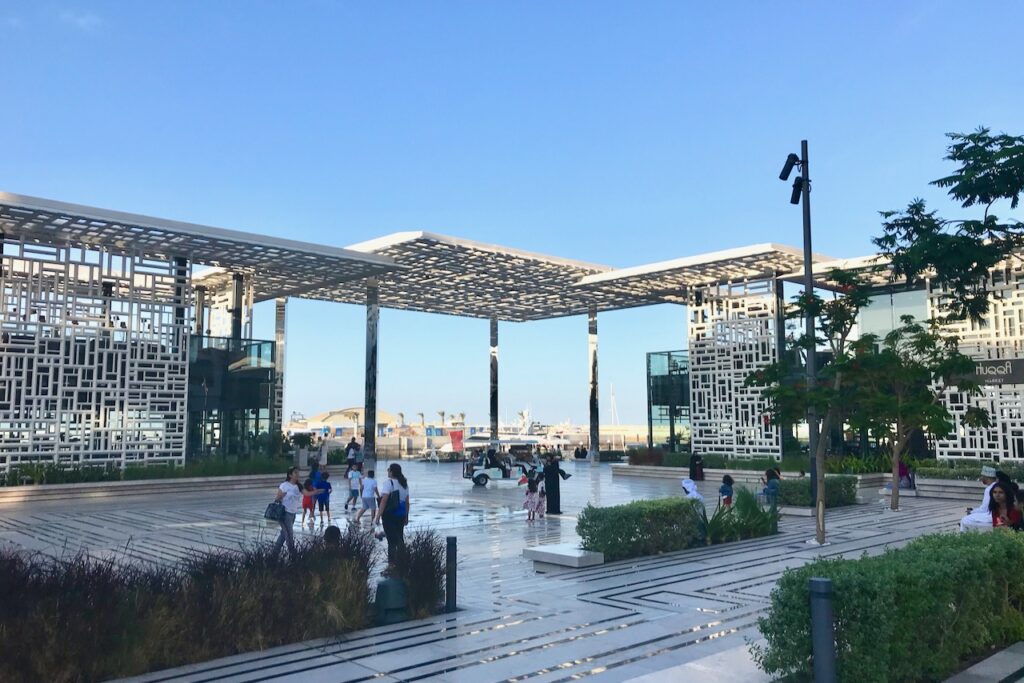 All in all the diving was really good.This was a short trip though. We spent 3 days diving and went for a day trip to Wadi Shab. A longer trip is definitely worth it – after all there is a 2000km coast line to explore, and all the wadis and deserts to discover!