Sardine run off the coast of South Africa is one of the largest marine migrations in the world. Between May and July billions of sardines move along the coast of South Africa towards Mozambique. Dolphins, sharks, and birds that eat sardines move along with them. At the same time whales also migrate in the same direction. We spent 6 days chasing sardines based out of Port St John in July of 2019.
Port St. John is a small town at the mouth of the river with cliffs on both sides making it look like some spectacular Lord of the Rings place. We did sardine run with Blue Ocean Dive who we also dove Aliwal Shoal from Umkomaas. Most operators actually offer a day or two of Aliwal Shoal diving as part of the sardine run package. We flew to Durban, dove one day on Aliwal Shoal in Unkomaas and then went to Port St John – about 4 hour drive.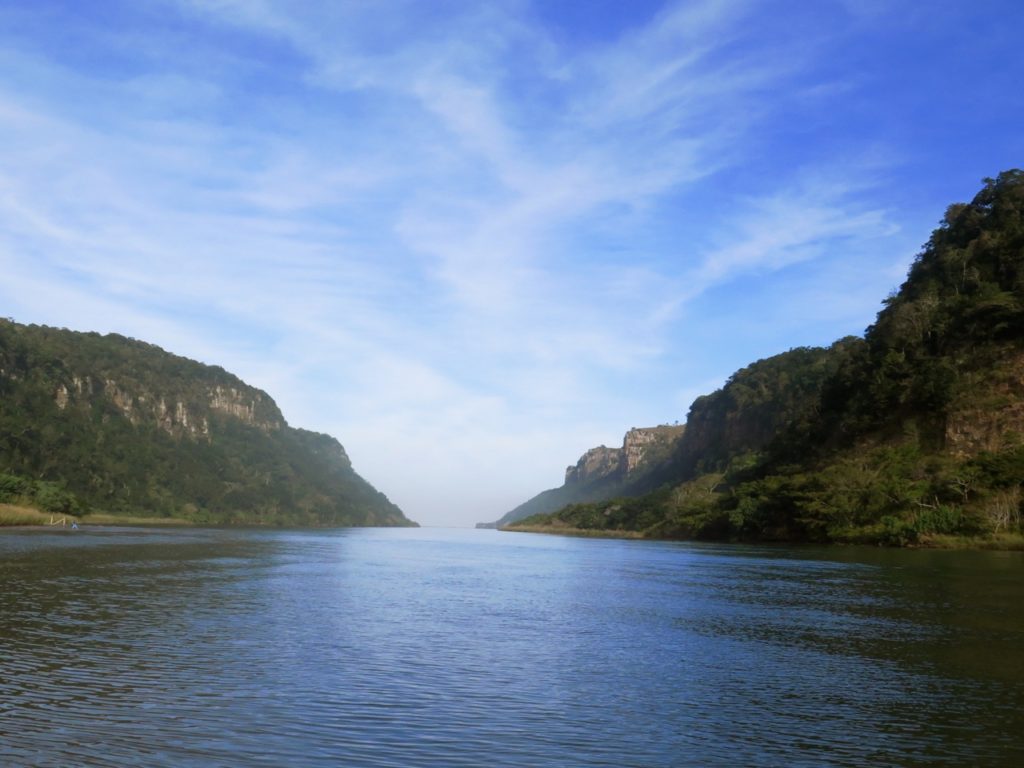 Wild coast is spectacularly beautiful and spending a day on the boat watching whales, dolphins and birds was great fun. After watching all the amazing videos with huge bait balls where all kinds of sharks attack thousands of sardines in crystal clear blue water we kind of expected to dive on bait balls every day of our sardine run trip. Turns out it is not quite like that. The experience is more like going on a safari. While one hopes to see a kill one kind of knows it is not certain at all. Same thing with the bait ball. We saw lots of dolphins, "raining birds", and tried to chase scattering "micro bait balls" of sardines but did not find a big stable bait ball. Perhaps sardines were late or maybe water was a bit too warm and they were further out. There seems to be a lot of variability from year to year and every sardine run season is different we hear.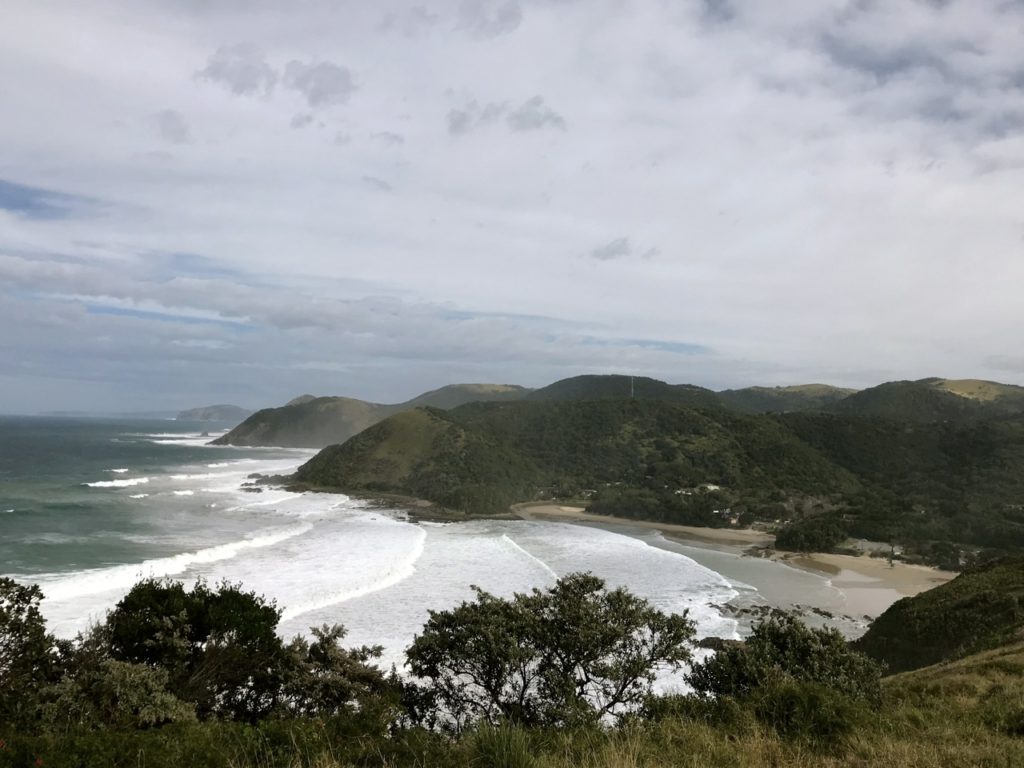 There was lots of surface action though and in retrospect bringing the proper camera for surface photos would have been a good idea. The sea can be rough though so would definitely need a water proof bag for the camera to keep it dry. The dolphins, diving birds and all the breaching whales we saw would make for some fantastic pictures.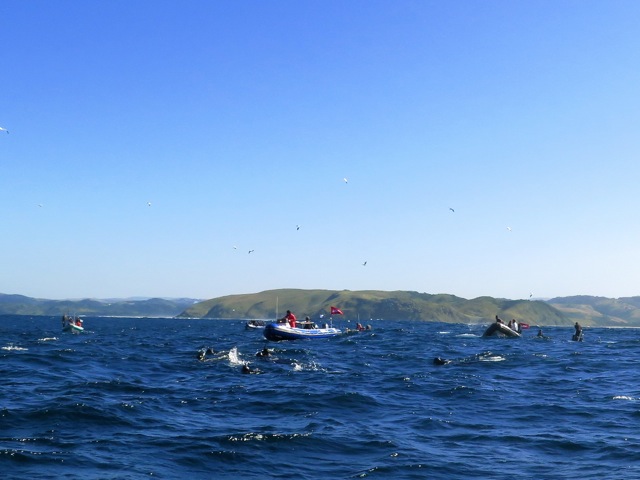 There are several short hikes around Port St John that one can do after the day of sardine chasing. We also went for sun downers on top of the hill where landing strip is to enjoy stunning view of the river, ocean and the cliffs.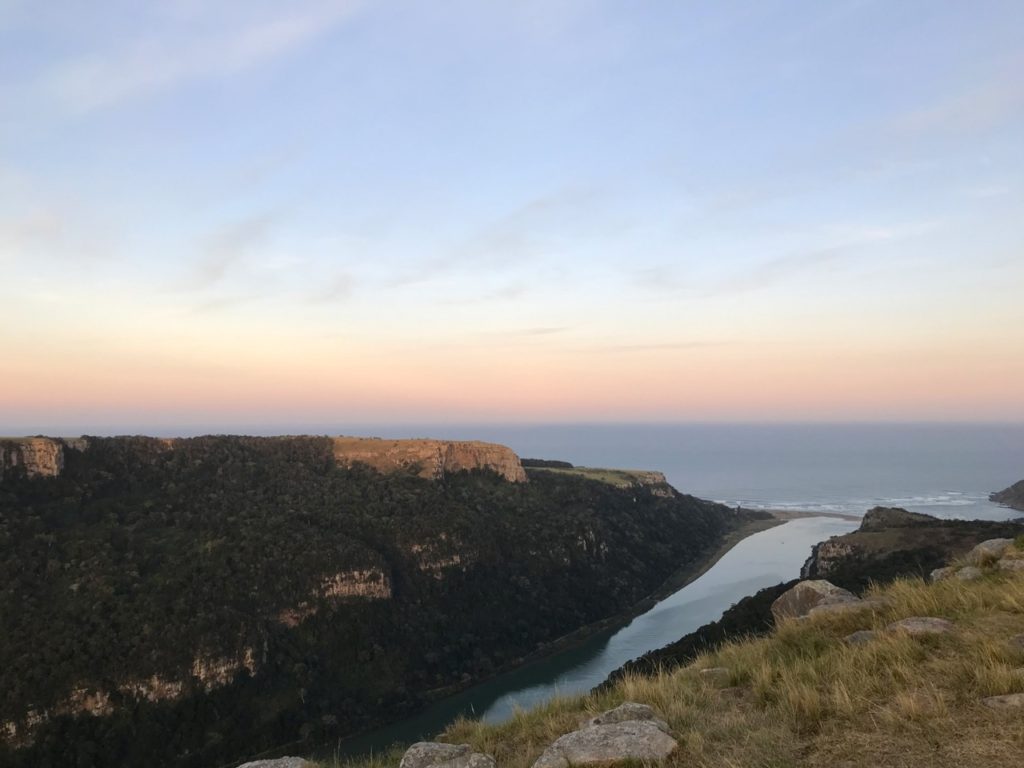 After 6 days of chasing sardines we then went back to Unkomaas and did a couple more days of diving on Aliwal Shoal. There were lots of ragged tooth sharks on the shoal, we did a bated dive again and even here we saw whales breaching on the way to dive sites!