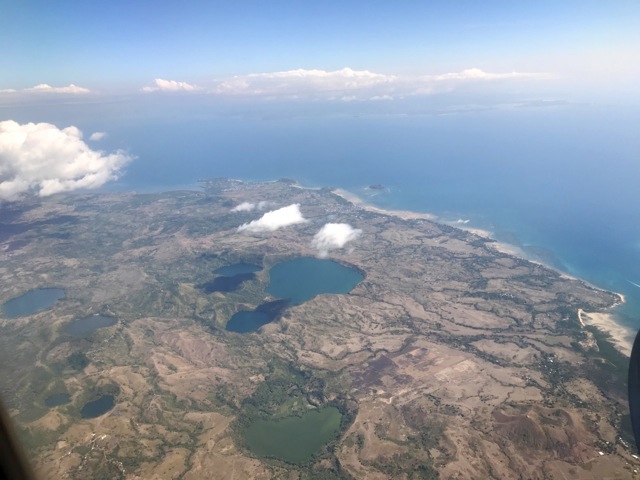 Nosy Be is an island off the north-west coast of Madagascar with incredible diving and a chance to see some of Madagascar's unique wild life. We were there in the middle of September and got to snorkel with whale sharks, watch humpback whales, had fantastic dives in good visibility and reasonably warm water (26C). Topside is excellent as well and we saw lemurs and chameleons. Nosy Be is a volcanic island with several crater lakes – all of different color and reportedly full of crocodiles. There are white sand beaches, acceptable quality road, delicious food and friendly locals. We were there for a week and it felt too short.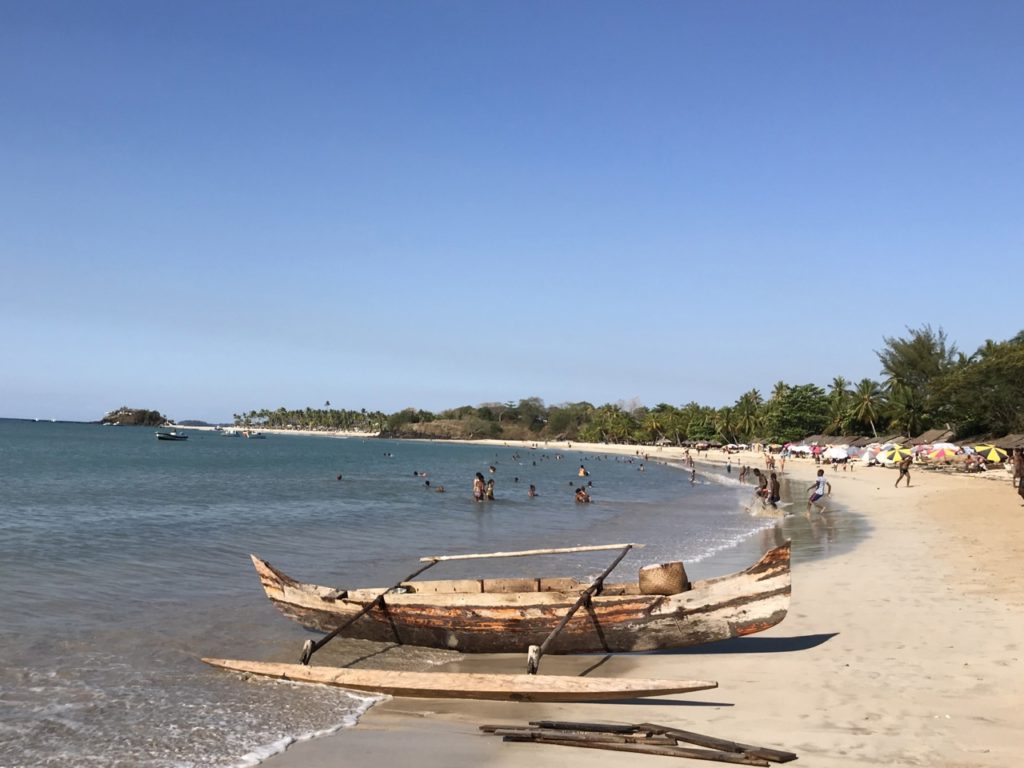 Ambatoloaka is the main tourist beach with quite a few hotels and restaurants. It gets pretty busy but good to go for lunch or dinner on the beach. Andilana is a nice white sand beach in the northern part of the island – has fewer hotels and a couple of restaurants. Small islands around Nosy Be have beautiful white sand beaches and island hopping with snorkeling is one of the main tourist activities.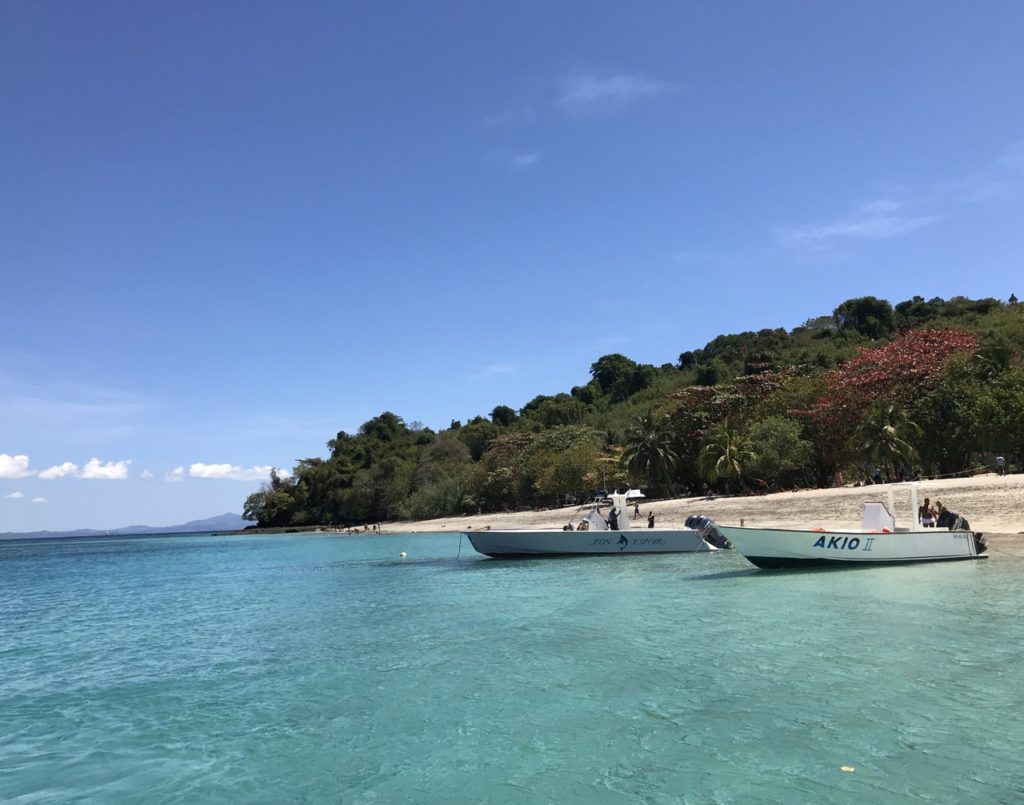 Nosy Tanikely is one of the small islands around Nosy Be – has a nice beach, excellent snorkeling and there is a view point at the top from where you can see Madagascar mainland and various surrounding islands.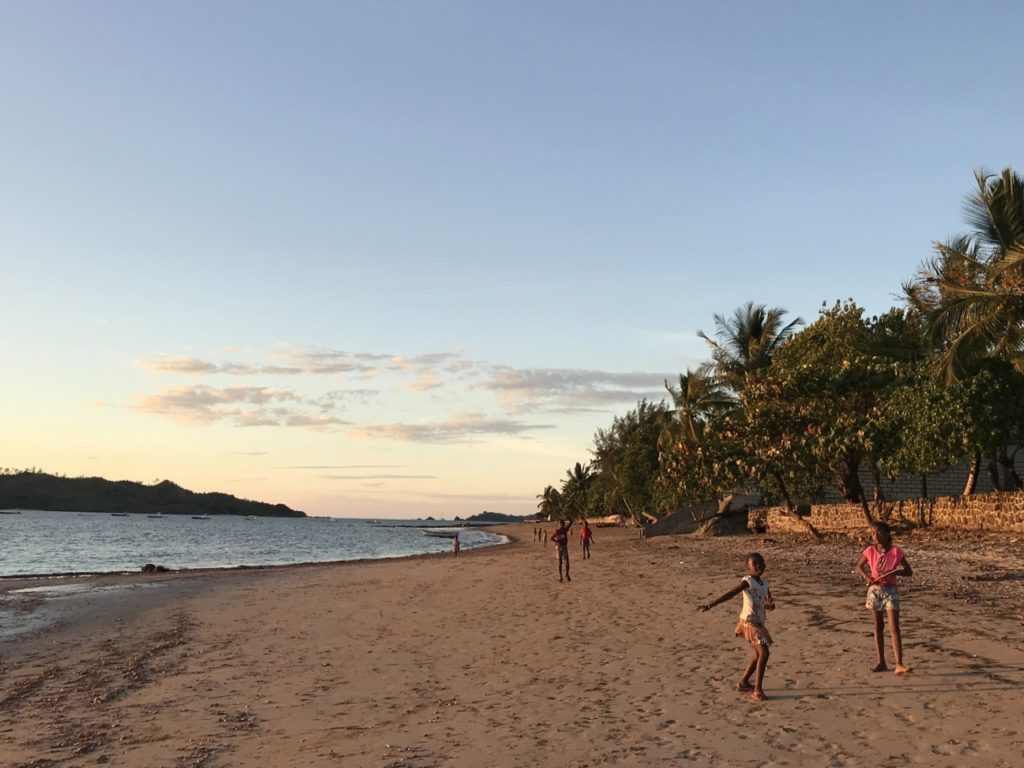 We stayed along the shore north of Dzamandzar town. The long stretch of the beach seems to be named Ambaro. There are a few resorts along the shore but the atmosphere is more quiet and relaxed than on the two main beaches. This is also where several dive shops are. We dove with Love Bubble which was absolutely wonderful. And not only did we have superb diving but also got to snorkel with whale sharks and watch humpback whales.
Humpback whales come to the waters of Madagascar from Antarctica to breed and usually can be seen between July and November. When we visited in September 2019 they were just arriving – much later than usual. At the same time whale sharks arrived earlier then usual at the beginning of September. So we got really lucky to see both whale sharks and humpback whales. We saw about 6-7 whales blowing water and flipping tails but did not manage to get a nice shot of a breaching whale this time. You can only watch them from the boat, no snorkeling allowed.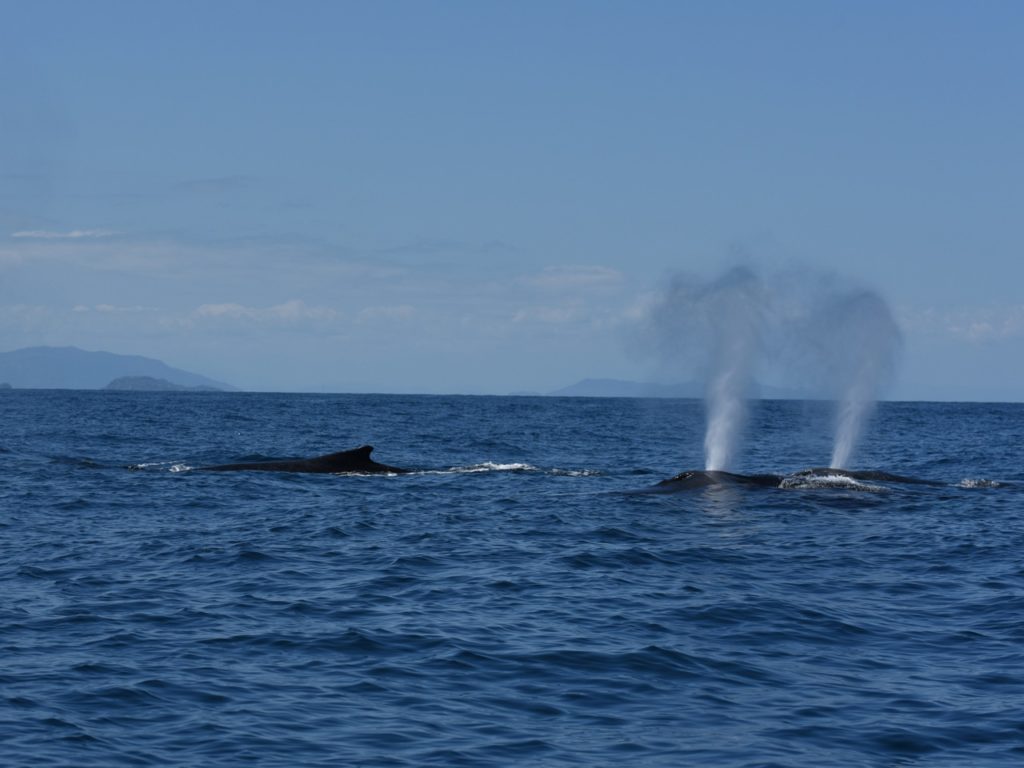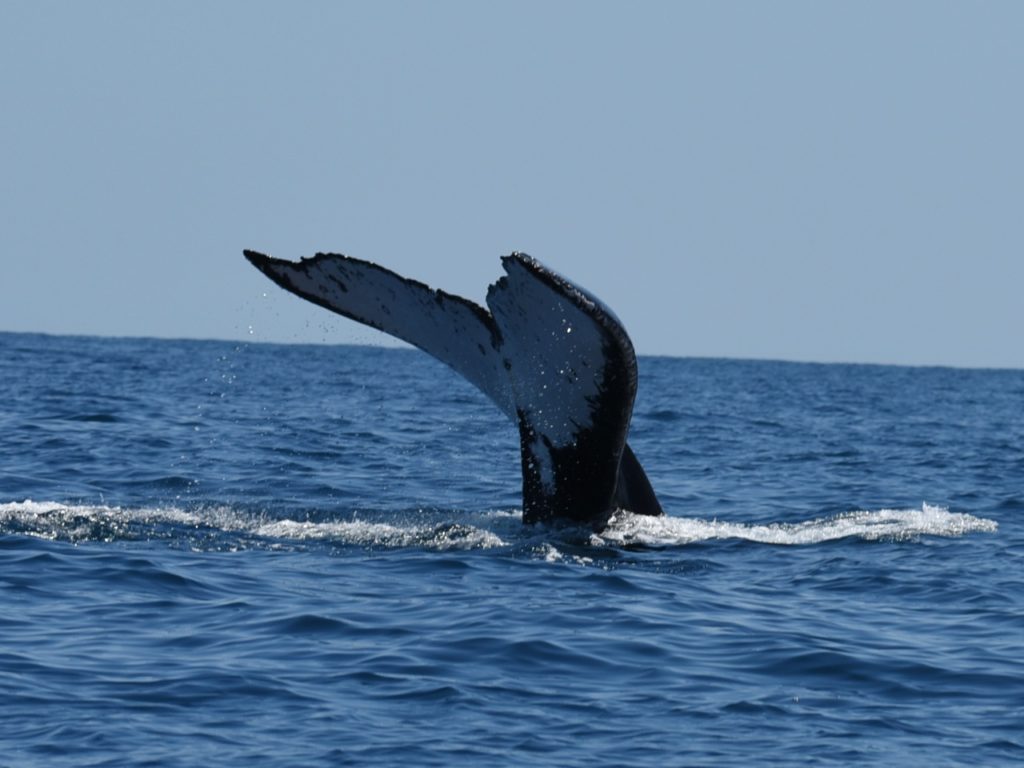 In addition to diving, snorkeling and beach there is much to do inland on Nosy Be topside. Mont Passot is the highest point on the island and has an amazing view. You get to see the lakes, the surrounding islands and Madagascar mainland. The place is popular with locals for sunset especially on the weekend.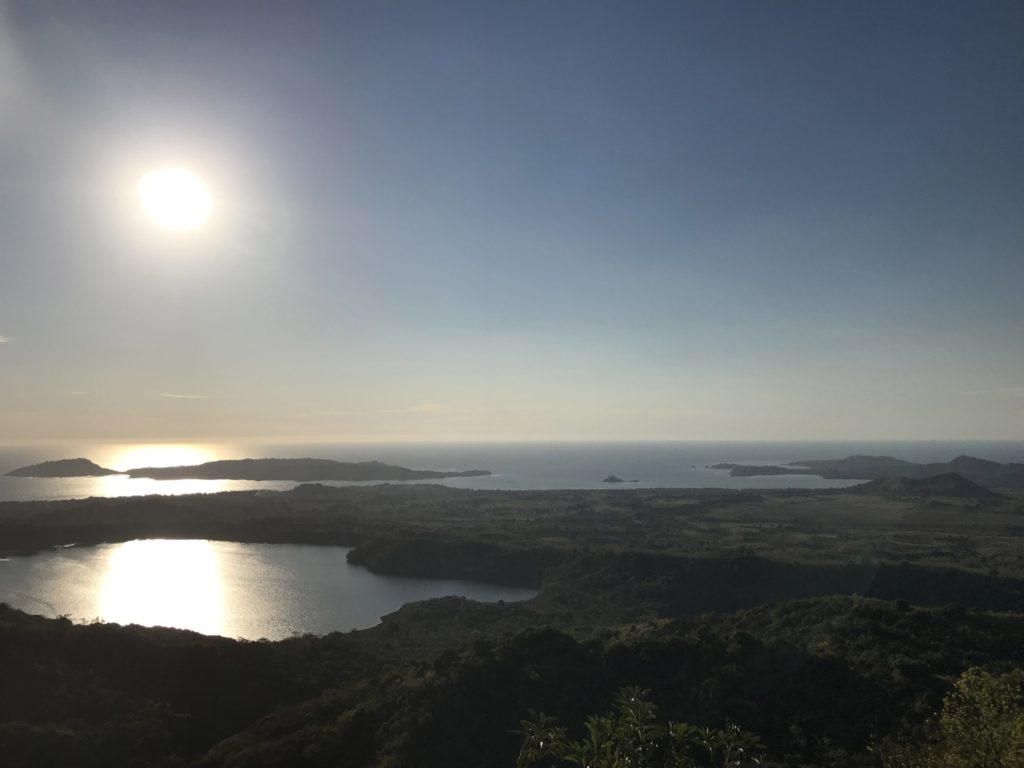 There is a good paved road to the top of the Mont Passot. Importantly – google maps shows that there are two roads up to Mont Passot which is not exactly accurate. The good paved road starts not too far from Andilana and we took that one on the way to Mont Passot on our scooter. We then thought to take the road that goest to Dzamandzar on the way back. At the top it starts as a paved road but then progressively turns into a dirt track and then I am not even sure if one can call it a trail even (picture below). At some point we thought we would be lost as sun was setting but we made it back with the last rays of light.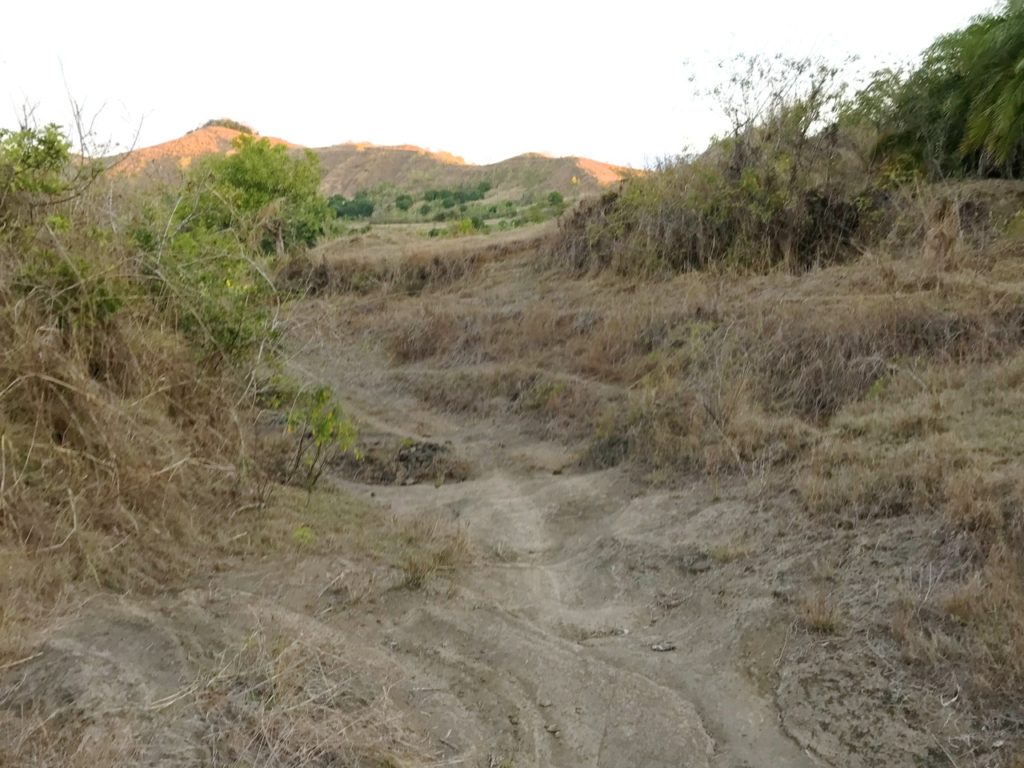 To see lemurs and chameleons we went to Lemuria Land. It is a plantation and distillery for ylang-ylang and other essential oils and a nature park. It borders Lokobe reserve. We were planning to go to Lokobe reserve but it was not possible to do it within an afternoon and with all the superb diving, whales and whale sharks we left Lokobe for the next time.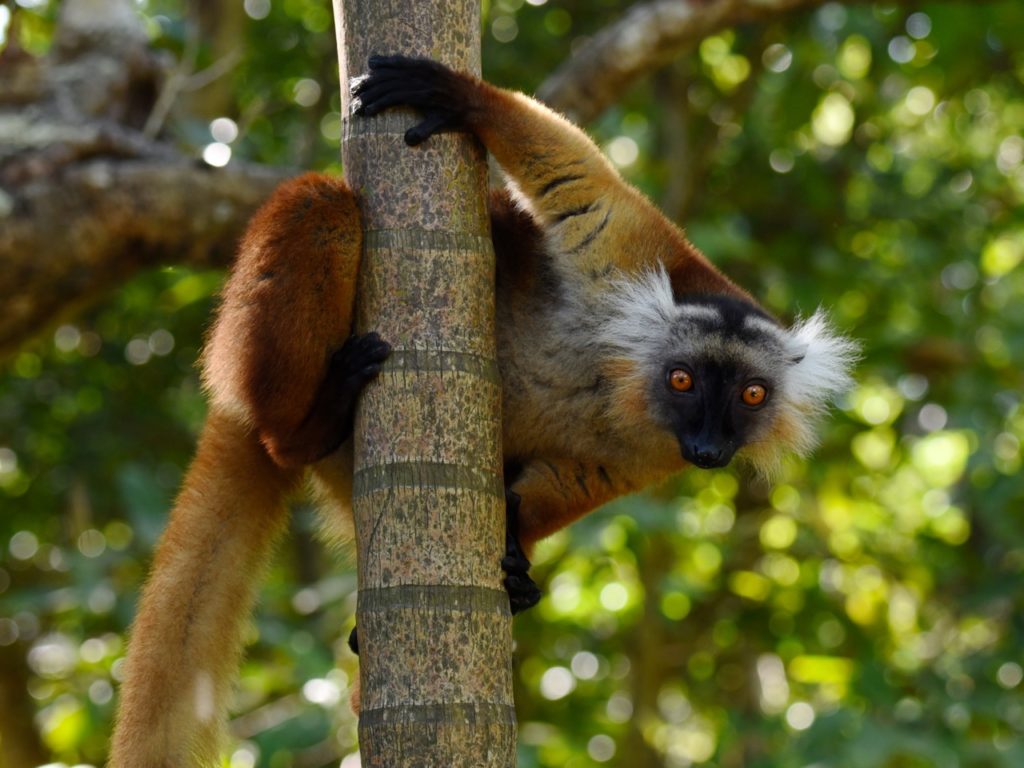 In Lemuria Land they have several species of lemurs. The park feeds lemurs and you can feed them too. It is not exactly full wilderness experience, but on another hand lemurs live around the island and even in our resort one morning a lemur came over expecting to get a banana treat.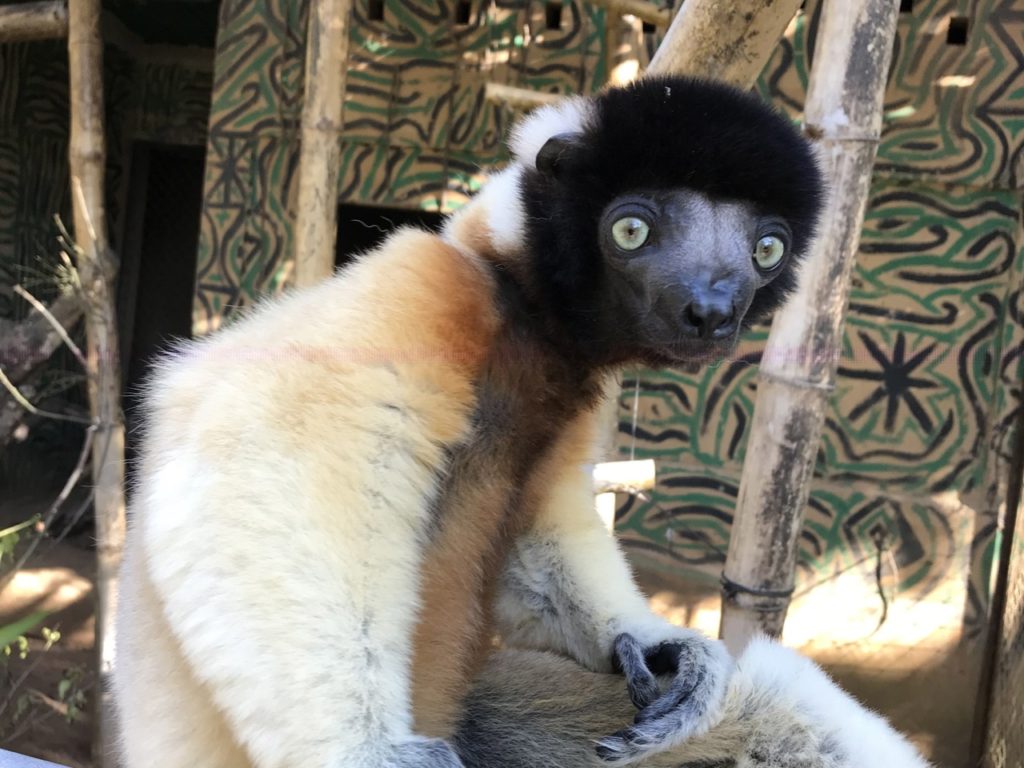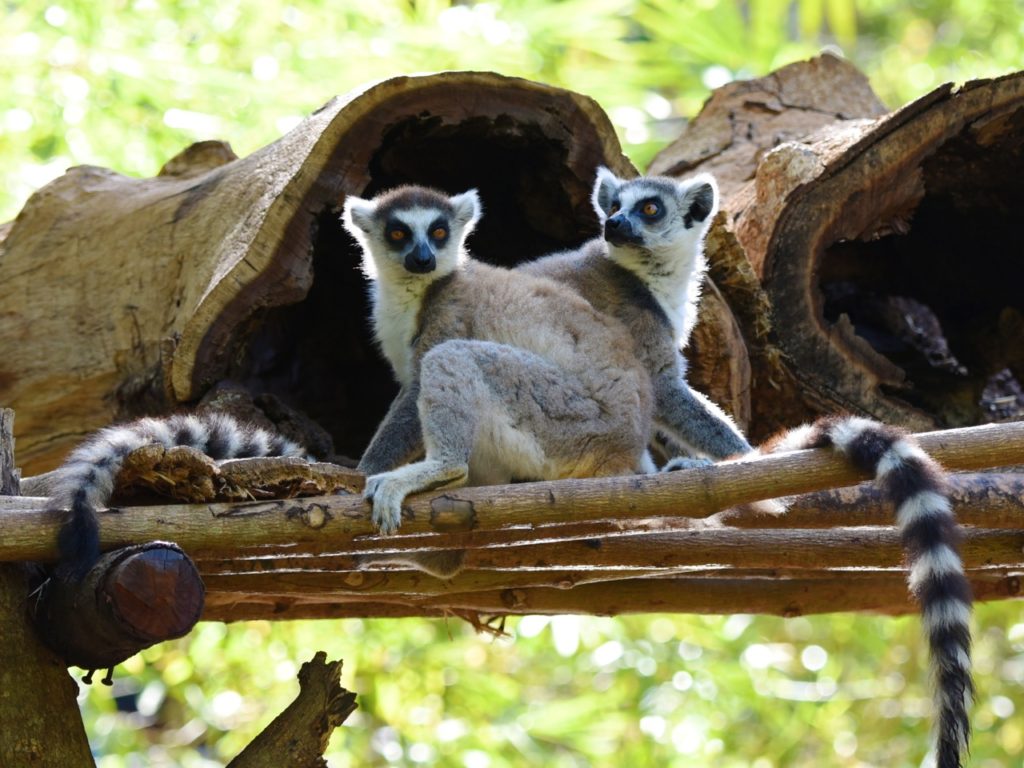 They also have a collection of panther chameleons at Lemuria Land.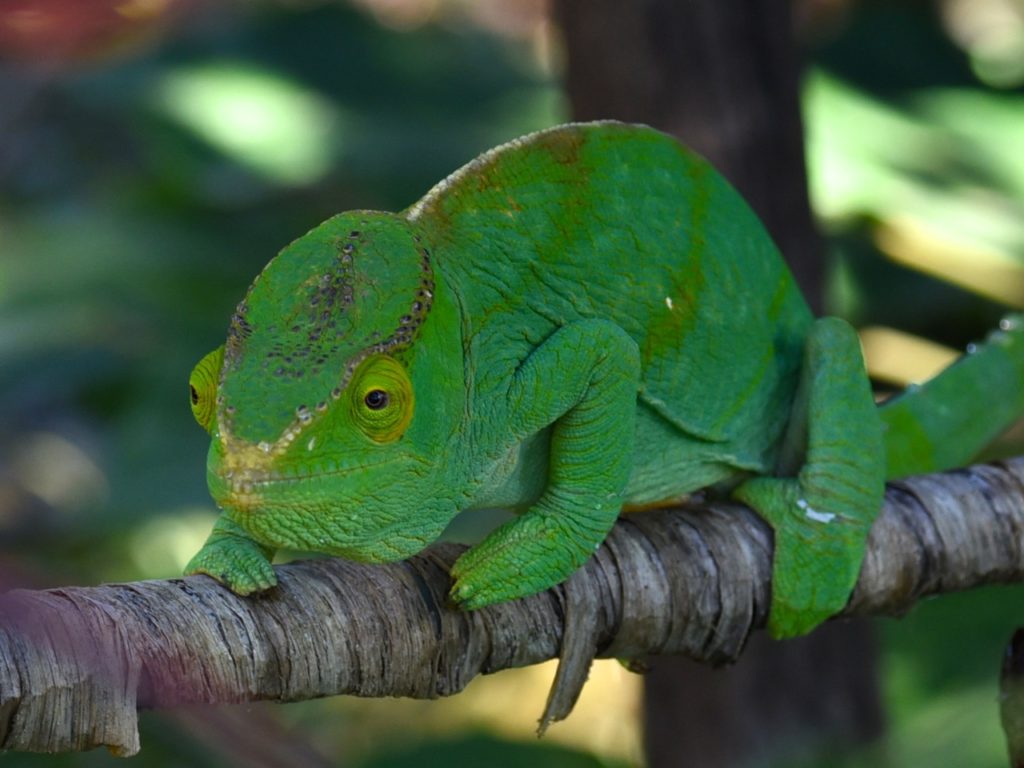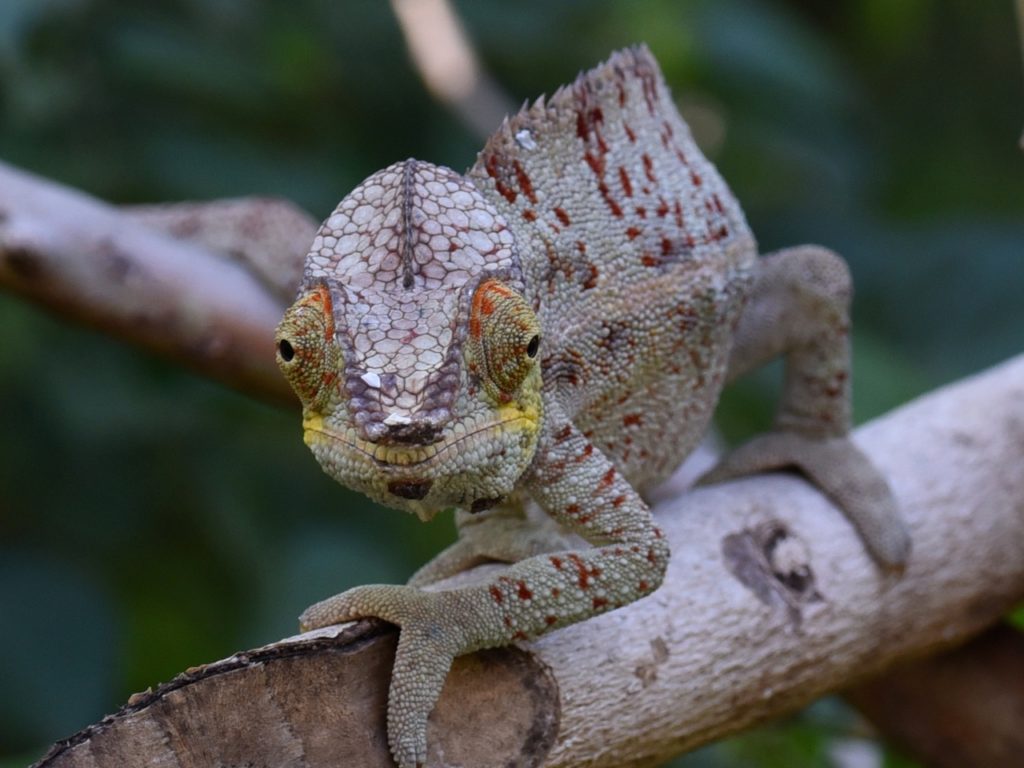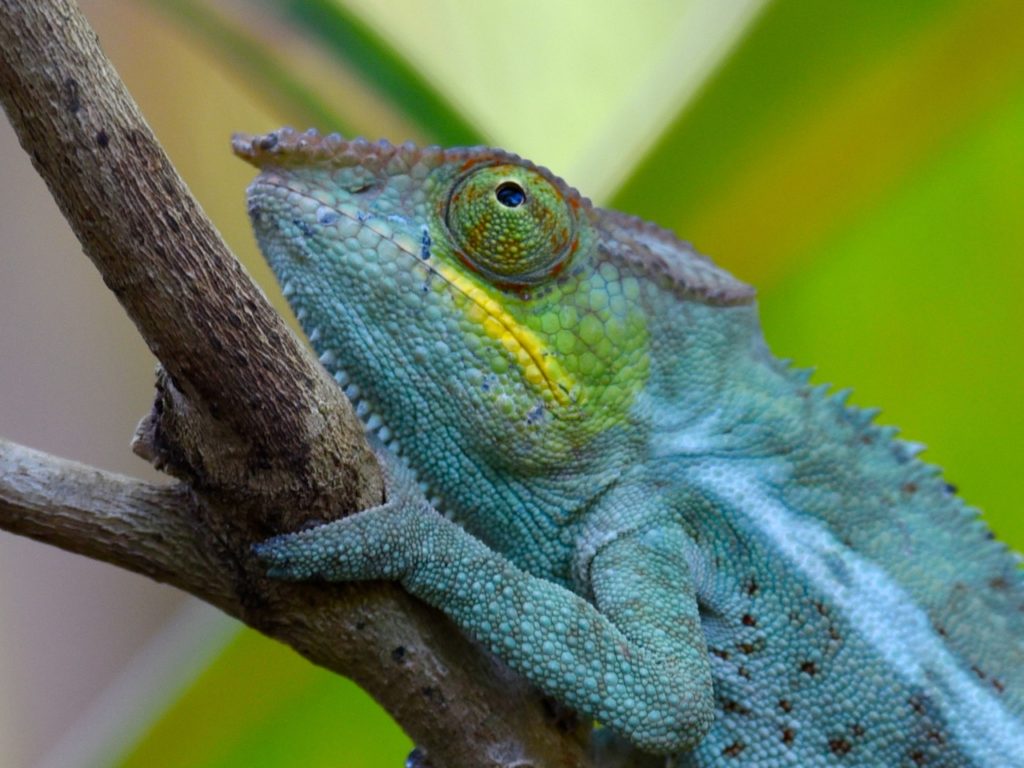 All in all Nosy Be was a surprise. For some reason we totally did not expect diving to be so amazing. Corals look more like you would see in Red Sea than Kenya, Zanzibar or Mozambique. On some level it also looks a little like Philippines with its mountainous volcanic islands and outrigger boats. Nosy Be is about as far south of equator as Anilao is north of the equator at about 13″ latitude so maybe that has something to do with it too. Or maybe that it is still quiet and not overrun by industrial scale diving as in Thailand or Indonesia.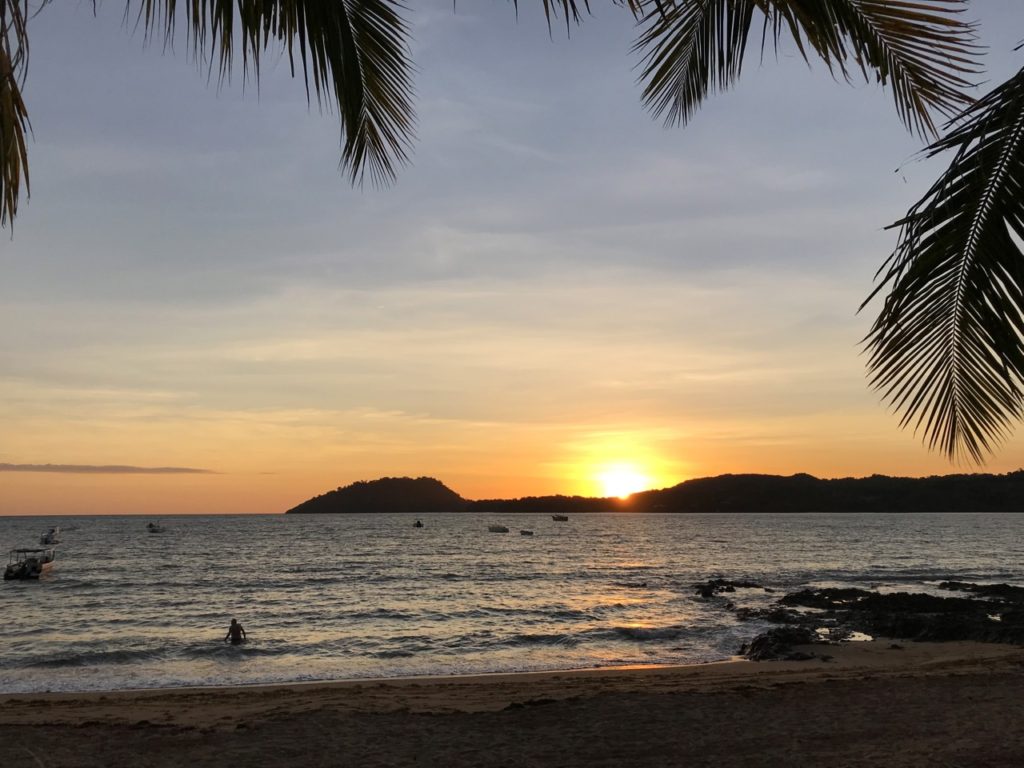 We are told August through November is the best time, December through March is cyclones, after that water is warm and fish life is excellent, but visibility not good. Go!