Lake Manyara national park is about 3 hours drive from Kilimanjaro airport in Tanzania. We visited it on the way to Serengeti and Ngorongoro parks in late May. We stayed at a lodge on top of the hill overlooking the lake with phenomenal views.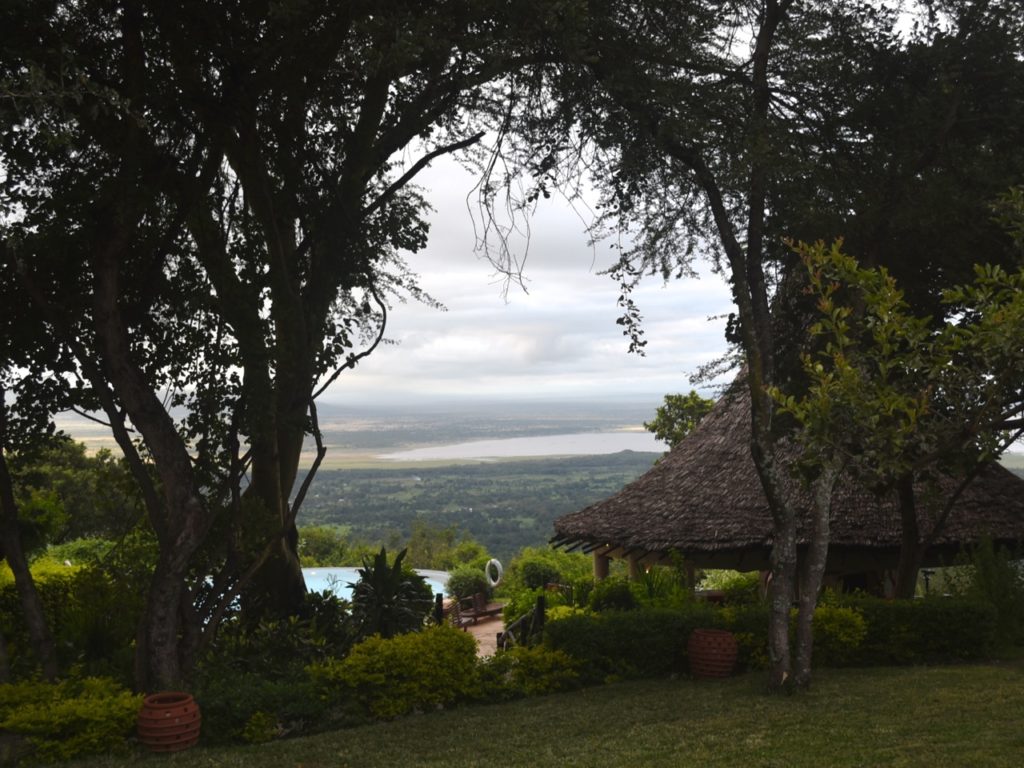 After overnighting at the lodge we went for a game drive down at the lake. Lake Manyara and nearby Tarangire national parks are less known than their famous neighbors Serengeti and Ngorongoro which means there are not as many tourists and excellent wildlife – not the least due to the permanent sources of water.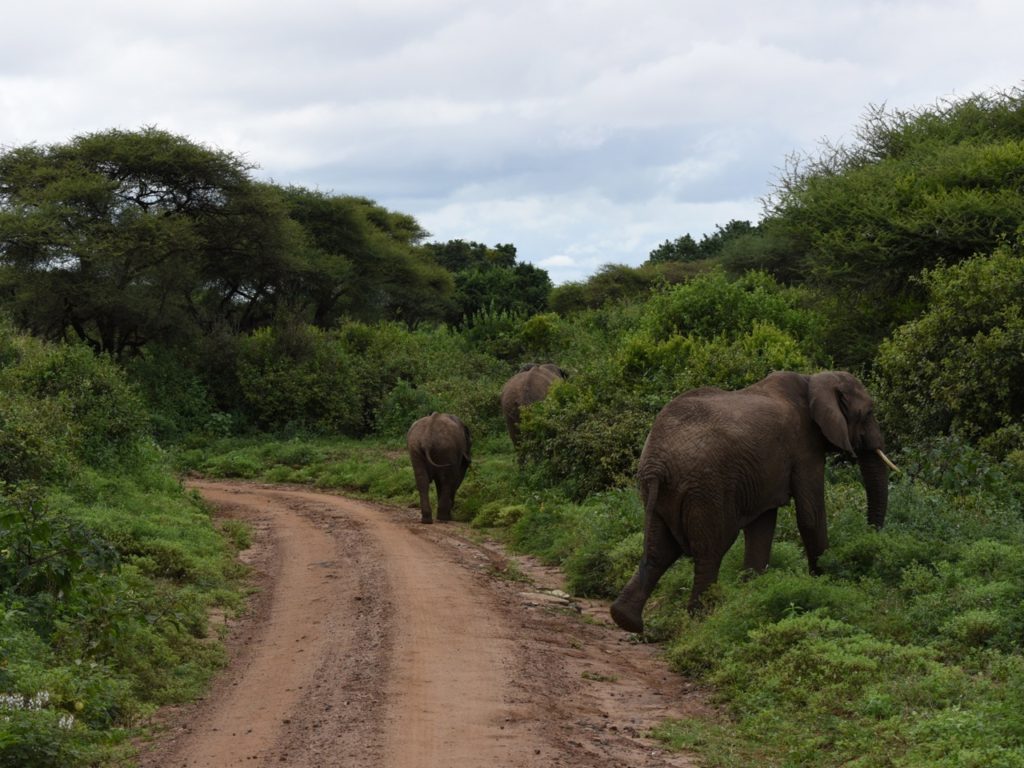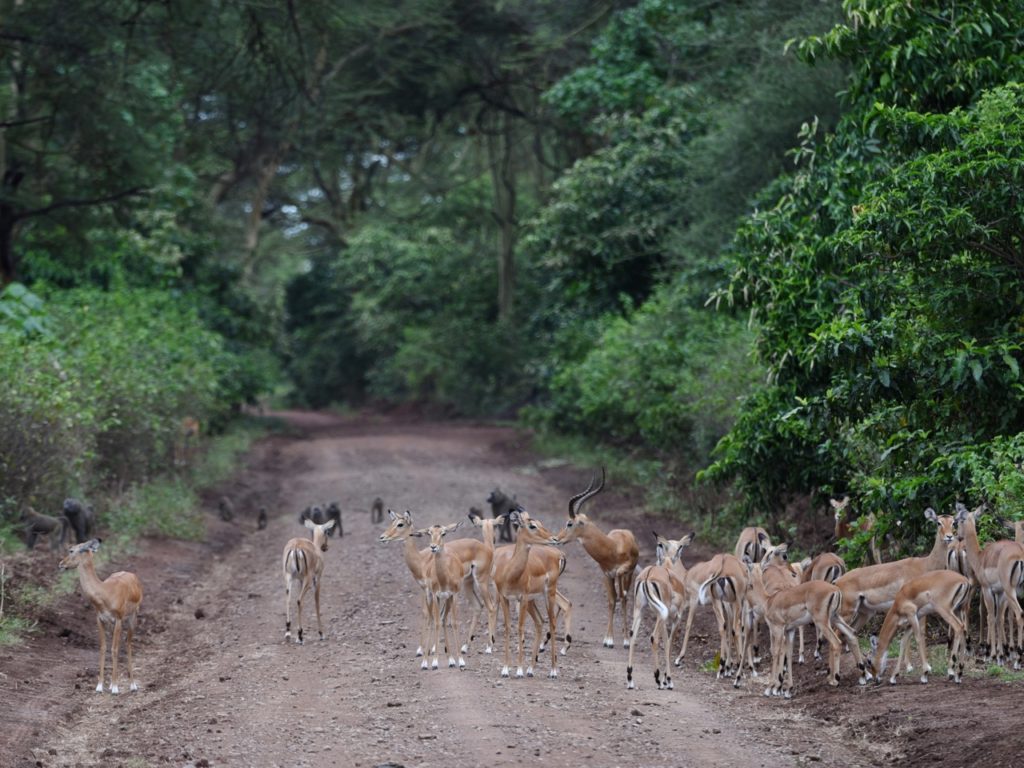 The drive starts through the jungle forest where we saw blue and velvet monkeys, baboons, elephants, wild hogs and impala. Animals seem to prefer to use the road rather than making their way through the thicket of the forest.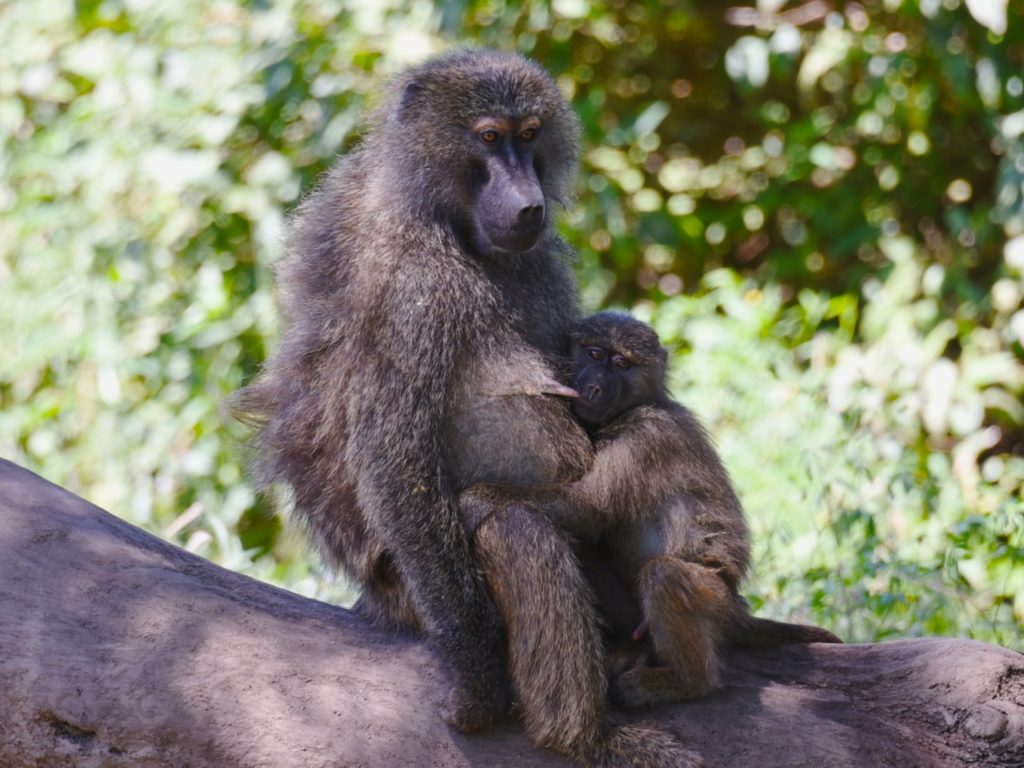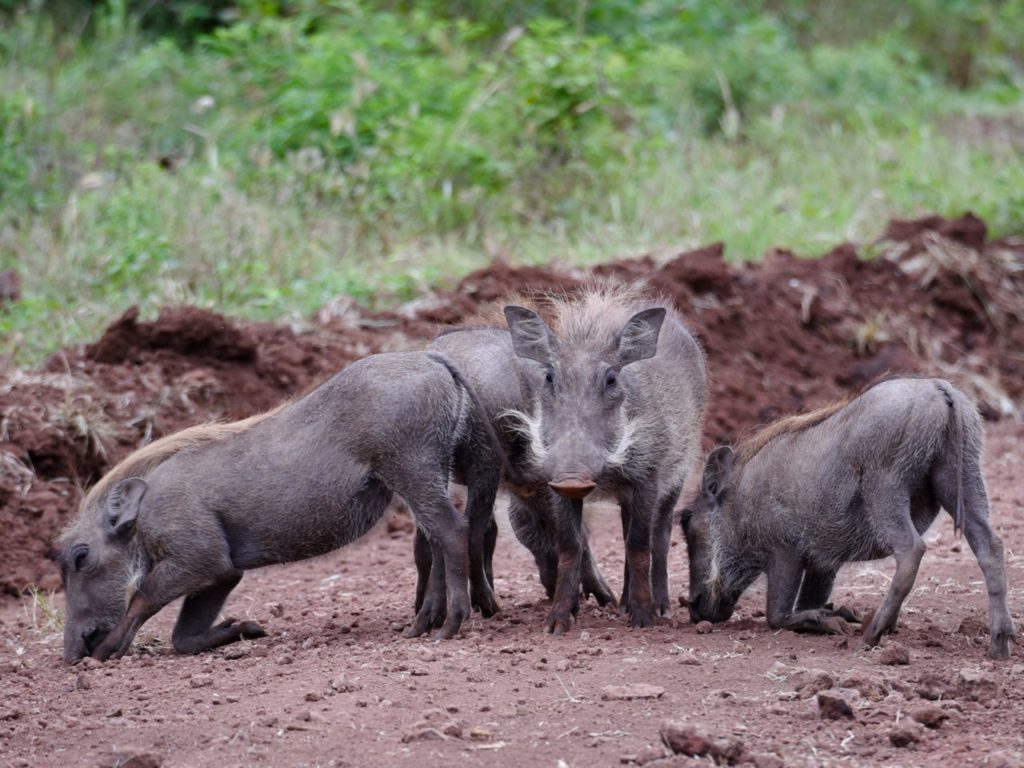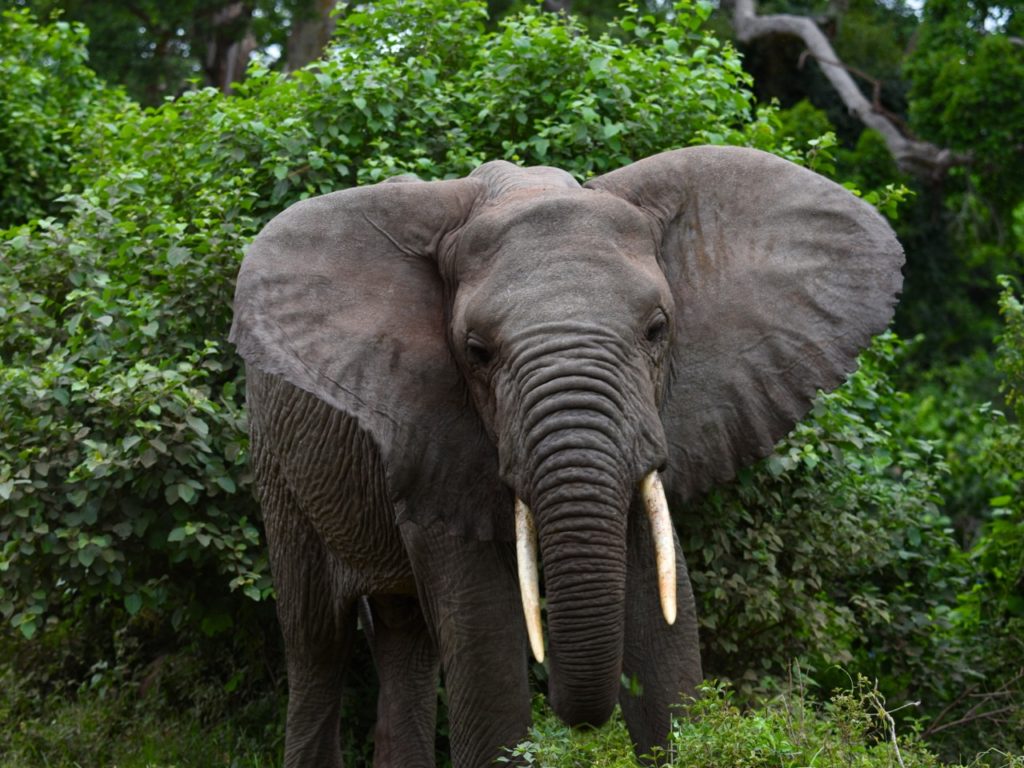 Once past the forest the drive heads to the shore of the lake to the flat grassy areas with some bush. There are lots of zebras, wildebeest, buffalo, more elephants, hippos and all sorts of birds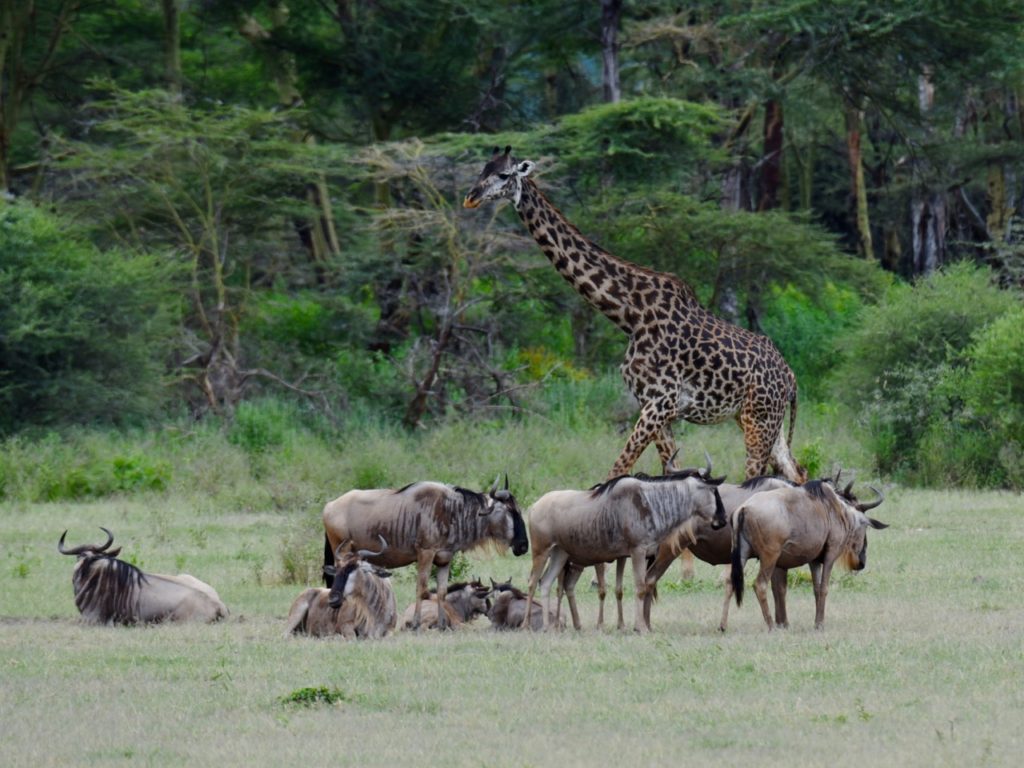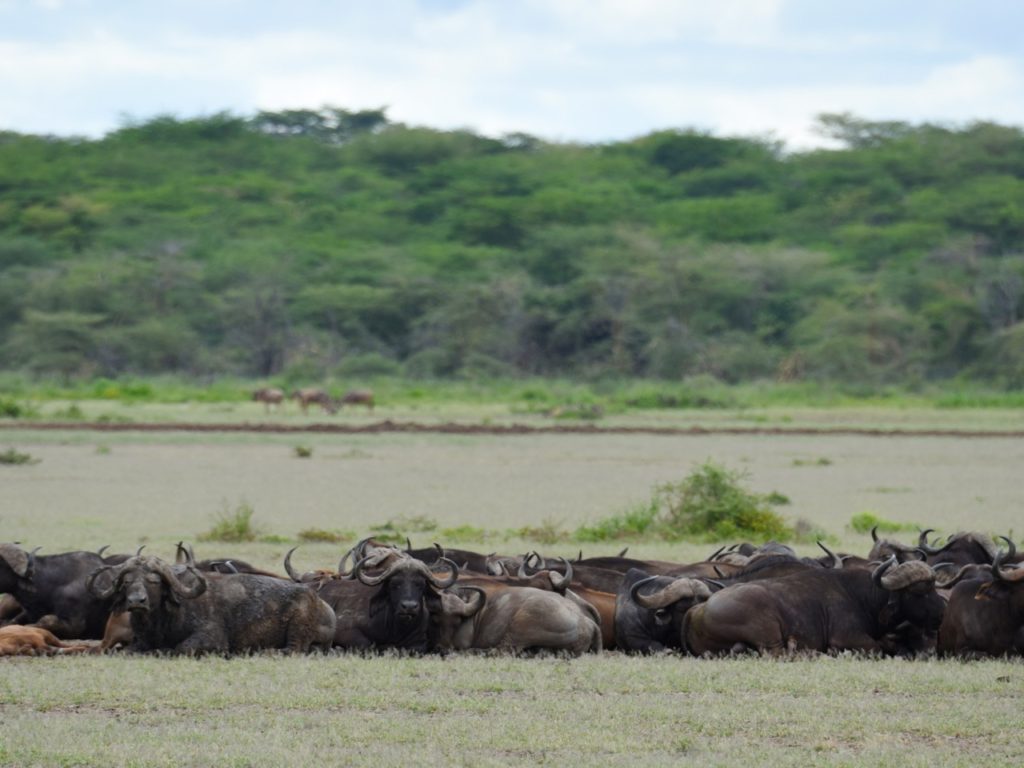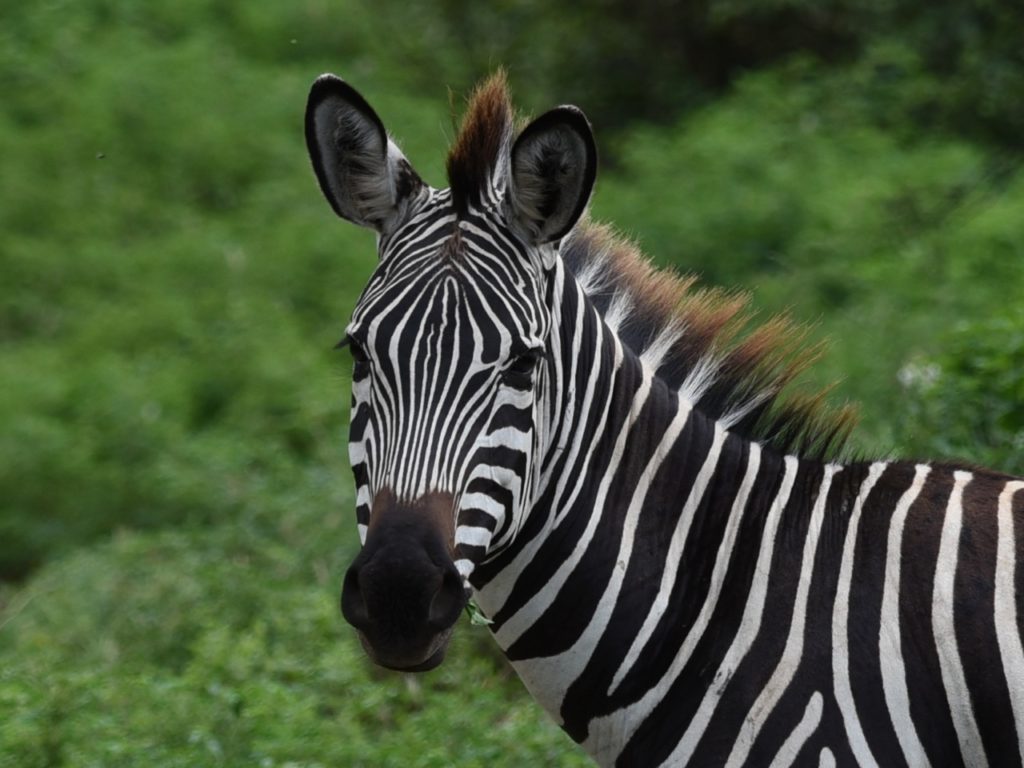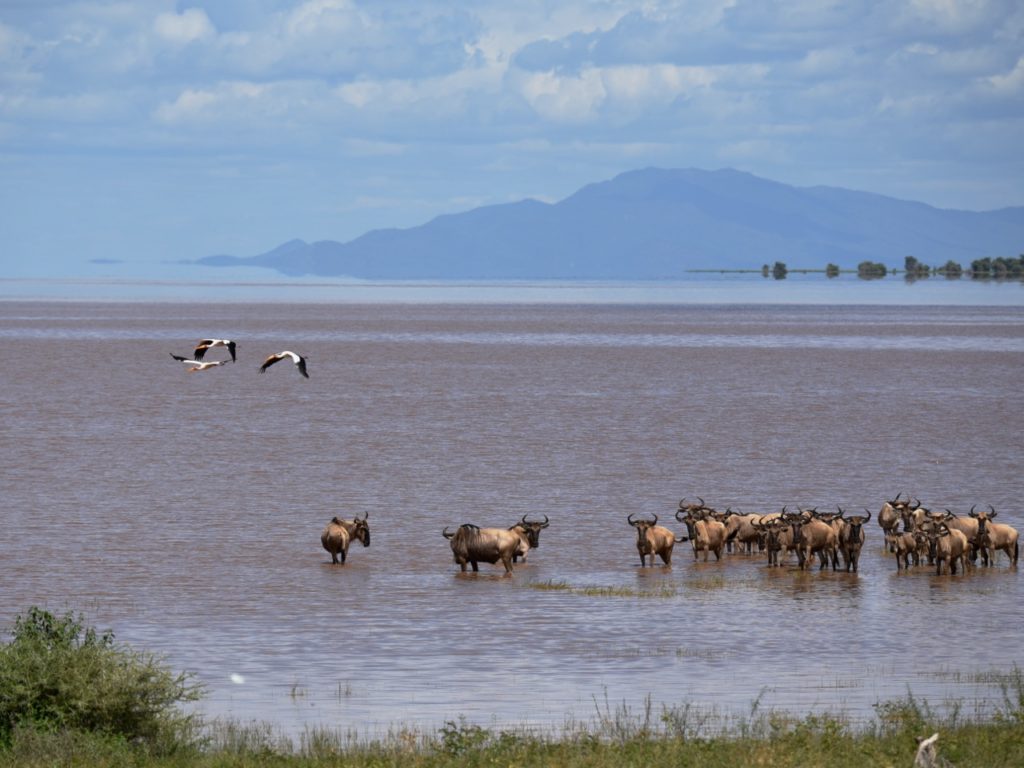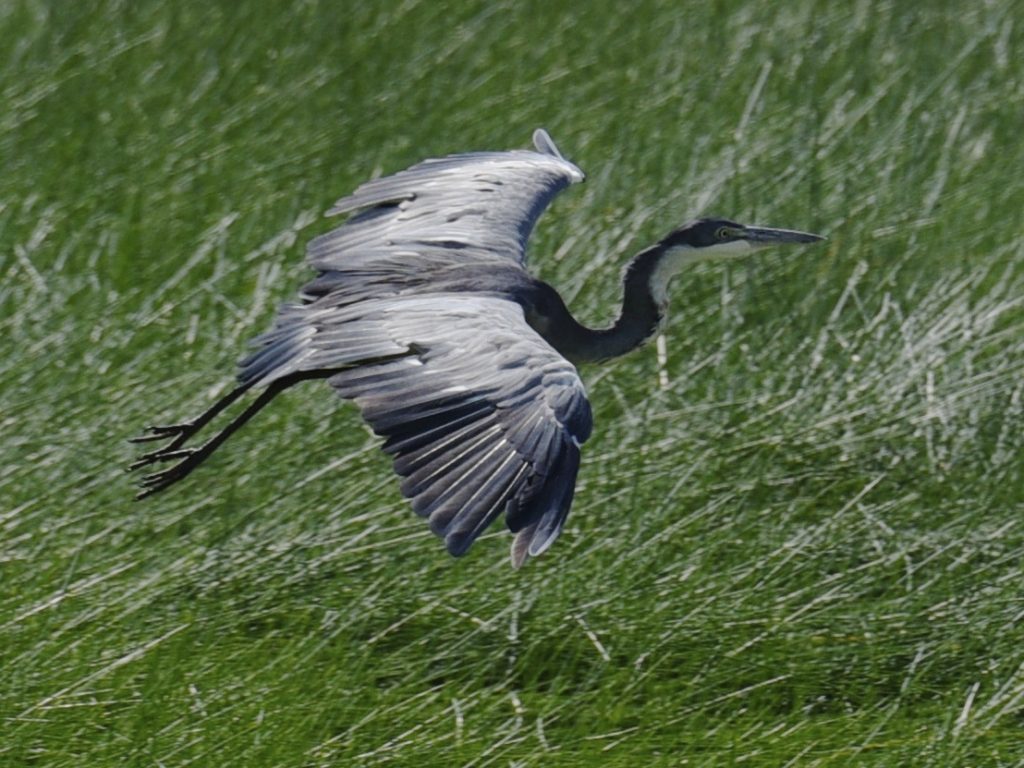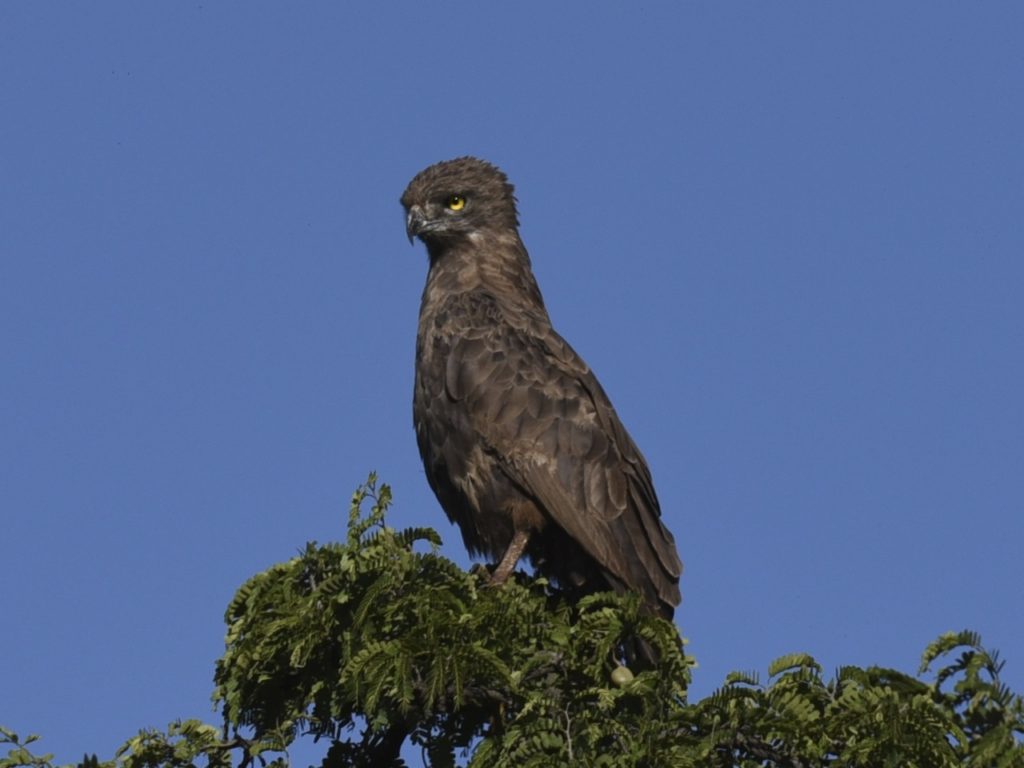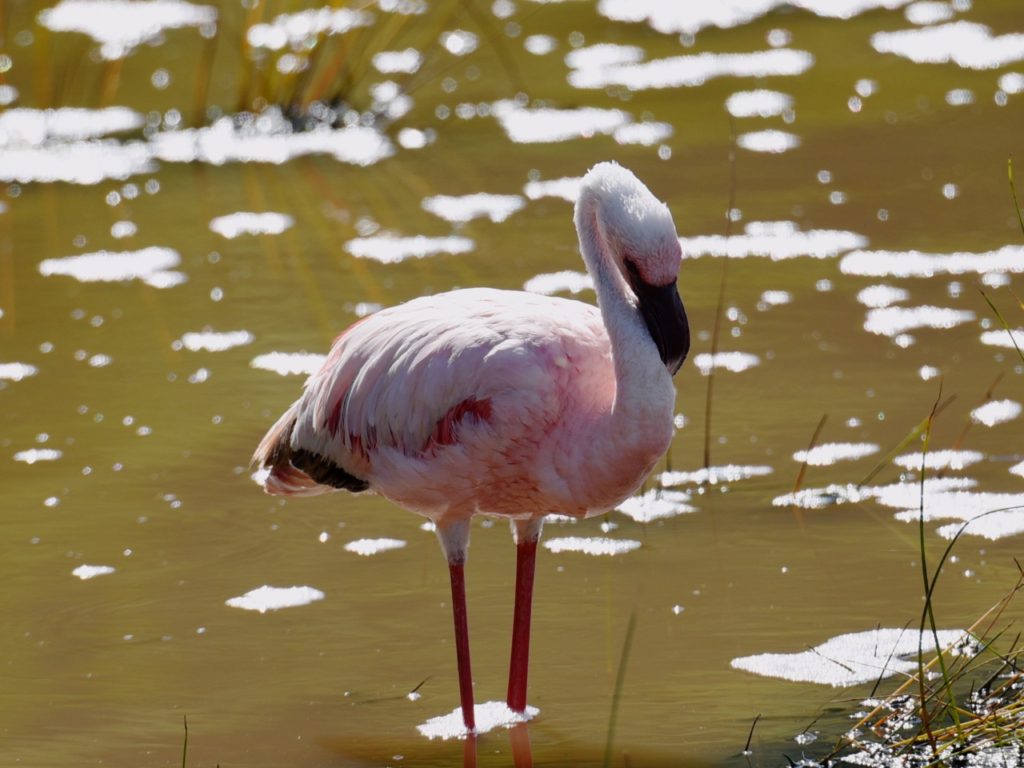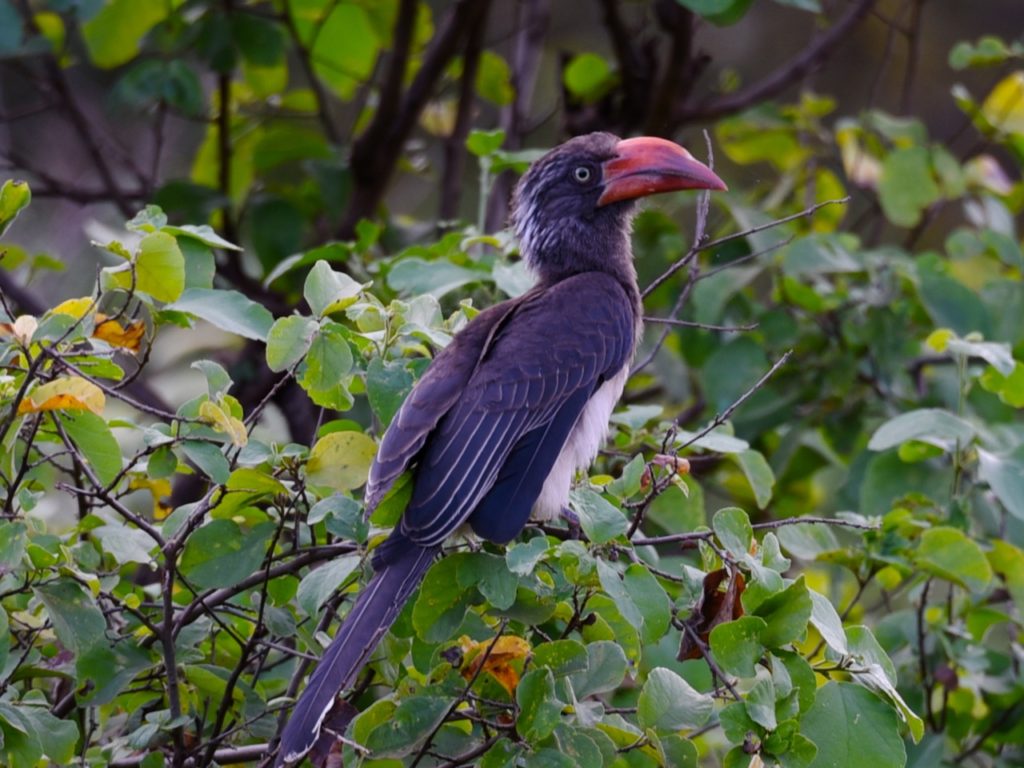 Lake Manyara is known for the unusual behavior of lions who climb the trees along the shore of the lake – something they do not normally do. We saw two lions sleeping in the trees – or rather a part of a paw of one lion barely showing between the branches of the tree and a tip of the tail of another lion.
The most exciting sighting of the trip was the leopard. Unlike normally sleepy cat, this one was a restless one running up and down the tree, then settling briefly on a branch and staring at us and then running around again. All the cars actually put their roofs down and kept windows closed just in case it decides to jump on a car. Leopard eventually just left but we got some very nice shots.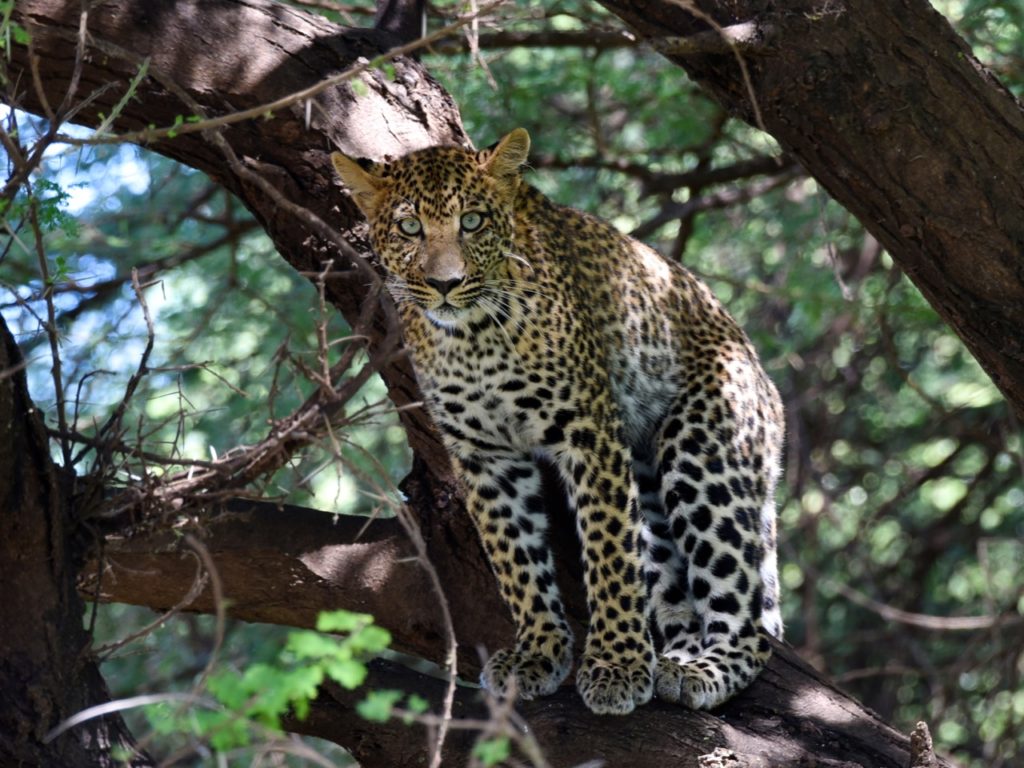 After a full day drive through the park – with lunch boxes provided by hotel – we returned to overnight again at the same lodge before driving off early next morning to Serengeti.