Curacao is one of the three Dutch Caribbean islands close to the coast of Venezuela – Aruba, Bonaire and Curacao known together as ABC. We went diving in Curacao for a week in August 2022, combining with a week of diving in Bonaire.
The video below has diving highlights from 14 dives during our week in Curacao.
While it is possible to do shore diving in Curacao, it is not as easy as in Bonaire. The terrain of Curacao with little lagoons and rocky cliffs limits the number of sites one can easily reach from the shore. Diving is good though and a Curacao Bonaire combo trip worked out well for us since we in any case needed to fly to Curacao to get the small plane to Bonaire.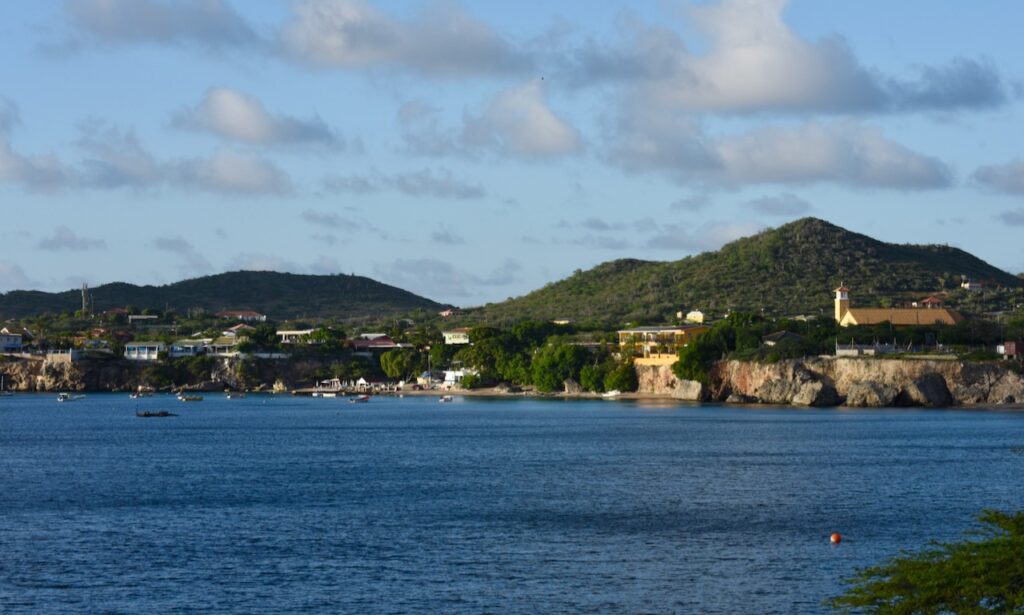 We based ourselves on the western side of the island in Westpunt and were diving with Go West Diving. We mostly dove from a boat and only did a couple of shore dives near the jetty, at Lagun, and on Go West excellent house reef Alice in Wonderland. Westpunt is the quiet end of Curacao, without big resorts and is about 1 hour drive from the capital Willemstad. There are a couple of smaller dive resorts and private rentals in Westpunt. There is no big supermarket so all the major shopping must be done in Willemstad. There are a couple of ok restaurants in the area. We were in a self-catering accommodation right on the cliffs with beautiful sunset views and our own barbeque which worked out perfectly for us.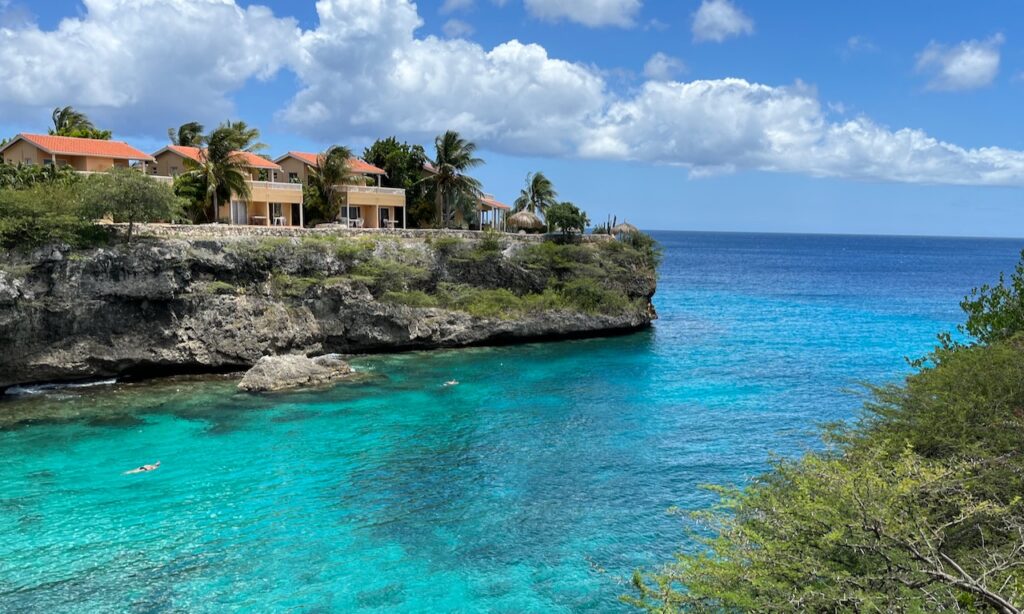 When not diving we explored the island. The capital of Willemstad has many nice restaurants, the famous bridge and cute old town with colorful dutch style houses. There is the distillery that makes the famous Blue Curacao liqueur worth a visit. We also liked maritime museum in the old town.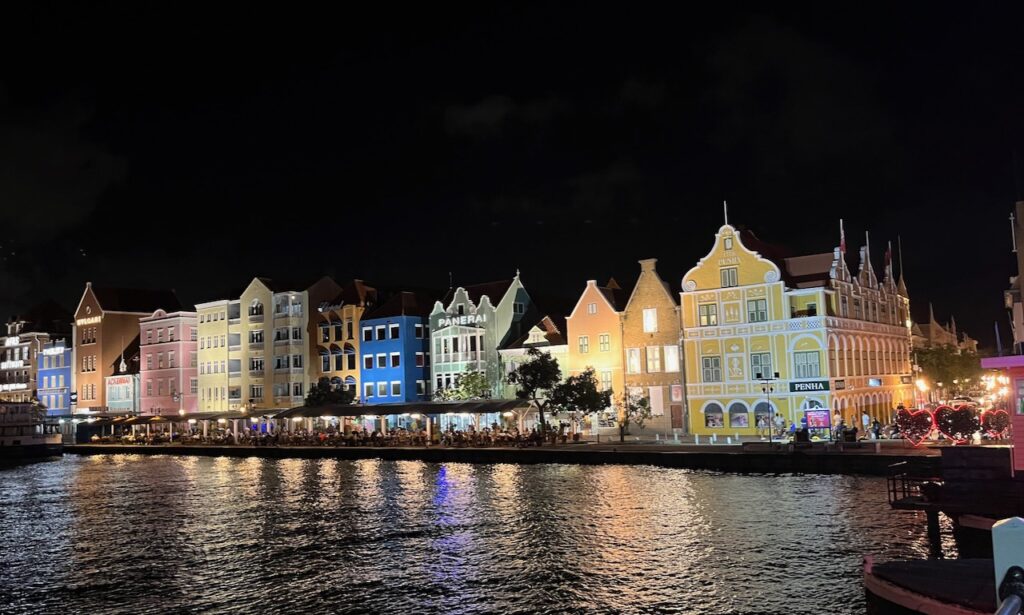 There are two national parks on the island in its northeastern part. On the last day before flying out when we could not dive, we did both parks in the morning and then had a nice late lunch and walked around Willemstad. Shete Boka park has trails along the barren sea cliffs with striking views over the rougher side of Caribbean coast.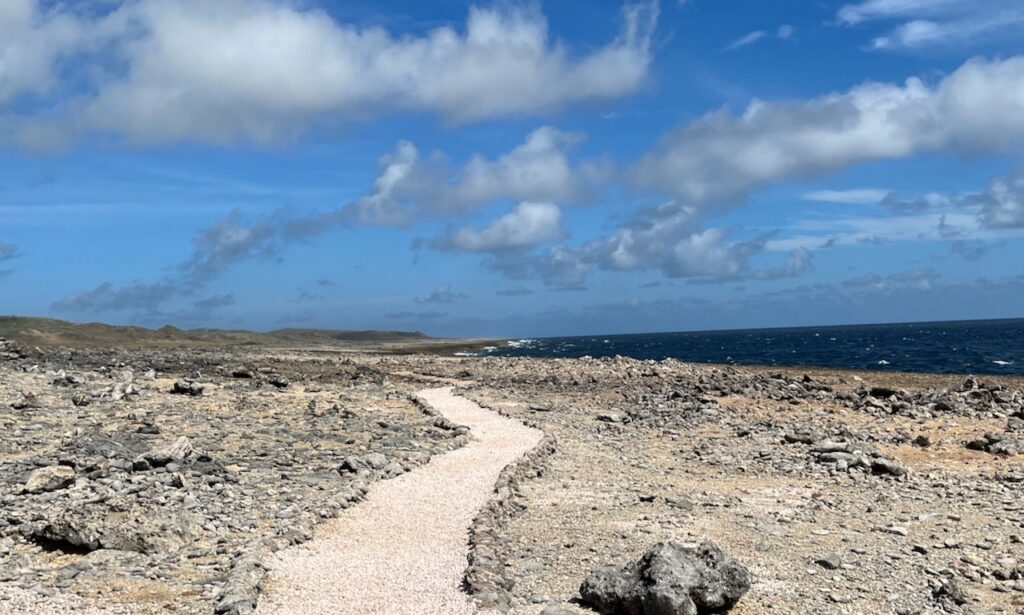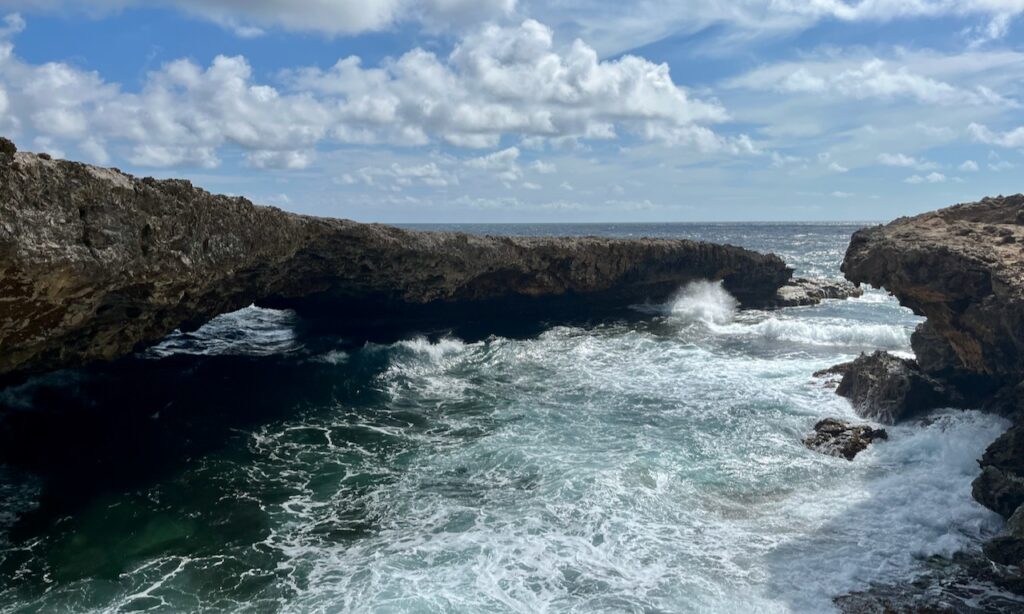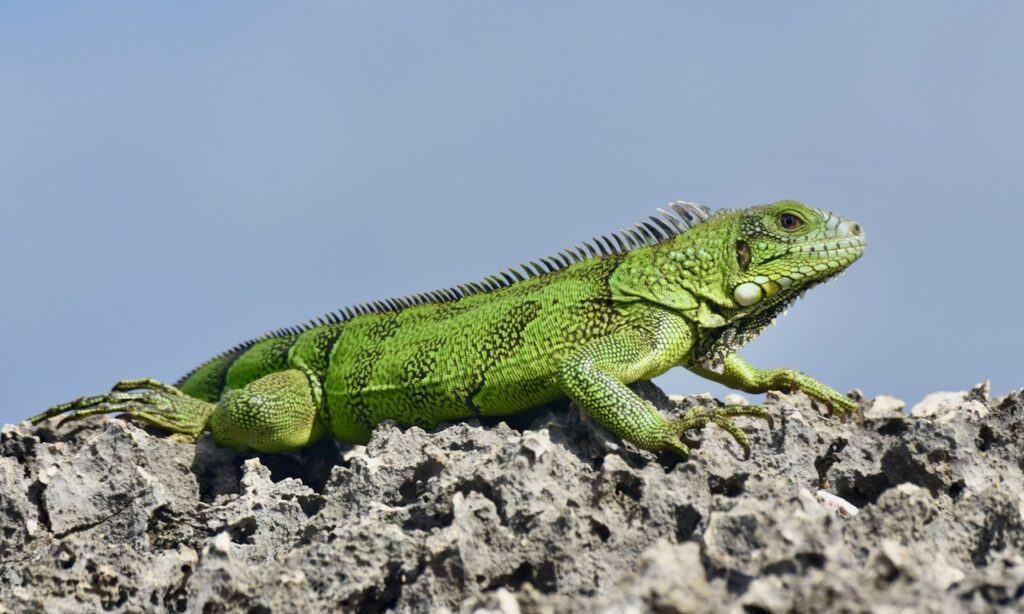 Christoffel national park is next door and has both rugged coast and forested area with nice views. There is a loop drive with a fully paved road to see the park. It is possible to do the hikes in the park, but we were there in the warmer time of the year and were not tempted to hike.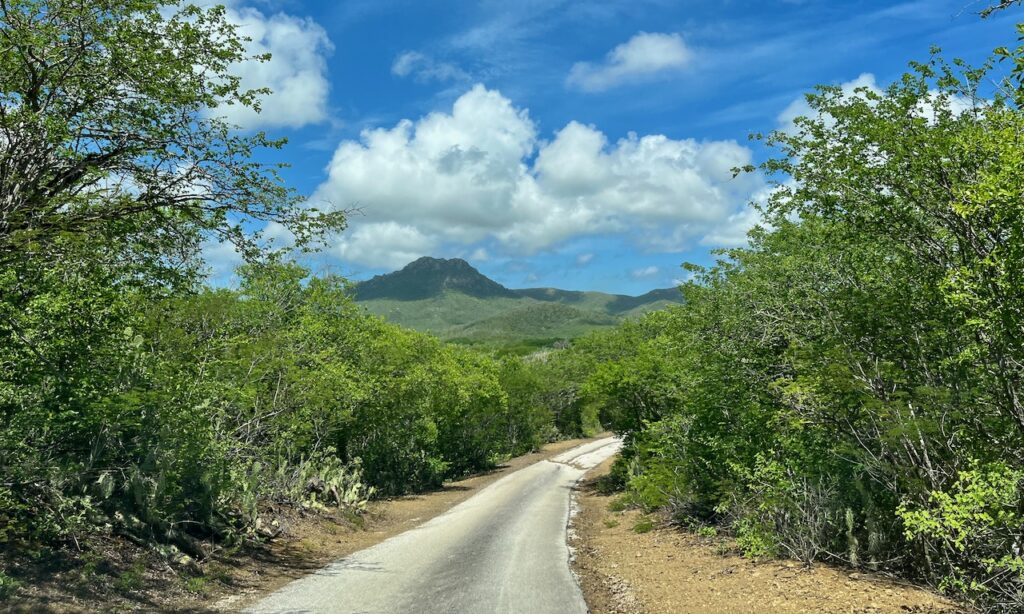 All in all Curacao was a nice trip. Good easy diving in warm water with good visibility, lots of things to explore on top side, good restaurants and friendly locals. Curacao Bonaire combo makes good sense if one makes it all the way down to this corner of the Caribbean.